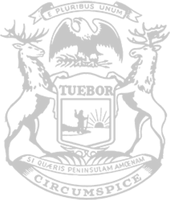 House panel considers Rep. Berman plan to teach police non-lethal takedown tactics
Bill would require Brazilian Jiu-Jitsu or other grappling training
State Rep. Ryan Berman on Tuesday testified before the House Committee on Military, Veterans, and Homeland Security in support of his plan to require grappling training for law enforcement officers.
"Our local law enforcement officers work hard to keep our communities safe, and we should help mitigate risks to officers' safety through tactical instruction," said Berman, of Commerce Township. "Grappling training will equip our police with non-lethal techniques for arrests that require force. Real-world evidence shows that this training reduces injuries to both officers and suspects."
Berman's House Bill 4525 would require licensed law enforcement officers to achieve a blue belt in Brazilian Jiu-Jitsu (BJJ) or certification of equivalent grappling training. Other acceptable training would include mixed martial arts fighting, judo, wrestling, and more. Grappling training involves hand-to-hand combat used to gain a physical advantage over an opponent.
The requirement would take effect in 2023 for individuals seeking a law enforcement license, and currently licensed officers would have a few years to obtain the necessary training. Licensed officers would also be required to complete continuing education in grappling training annually.
Berman's plan is supported by statistics from a program in Georgia. The Marietta Police Department requires recruits to participate in BJJ training prior to starting work as an officer, and officers on the force are given the option to partake in regular BJJ classes. In a recent report on the program's success during 2020, the department observed that, when force was necessary in an arrest, injuries for officers with BJJ training were reduced by 48% compared to officers without the training, and injuries for people arrested by BJJ-trained officers were reduced by 53%. Officers with BJJ training also saw use of a taser reduced by 23% compared to officers who did not participate in the program.
HB 4525 remains under consideration by the committee.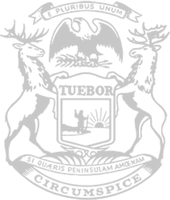 © 2009 - 2022 Michigan House Republicans. All Rights Reserved.
This site is protected by reCAPTCHA and the Google Privacy Policy and Terms of Service apply.