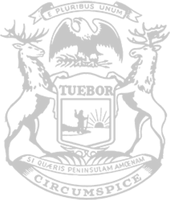 State Rep. John Damoose, of Harbor Springs, testifies on his House Concurrent Resolution 5 before the House Committee on Elections and Ethics on Tuesday, May 11, 2021. HCR 5 would reaffirm the Michigan Legislature's support for the state role in establishing election laws.
House panel approves Rep. Damoose resolution opposing federal election takeover
The House Committee on Elections and Ethics today approved state Rep. John Damoose's measure to reaffirm the powers of state governments to establish election laws.
"There is a reason the United States is made up of 50 individual states. In Michigan, our people hold our elected officials accountable at the ballot box, and we deserve to have confidence in the election process," said Damoose, of Harbor Springs. "Voters will have the most trust if they know the election laws originate close to home. It's our right and our responsibility to determine our own election procedures. My resolution, when passed by the House and Senate, will remind Congress that a federal power grab would deeply undermine election security and voter confidence."
Damoose's House Concurrent Resolution 5 would assert the Michigan Legislature's commitment to the role of state governments to create their own election laws. While acknowledging that the federal government has some power over election laws, the resolution would note that the people's representatives in state governments know best how to conduct elections in their states.
The committee's approval of HCR 5 comes as the U.S. Congress considers H.R.1, a bill that would severely hamper states' powers to set procedures and security measures for their elections, including actions to keep the voter rolls current, require voter identification, and regulate ballot harvesting. Damoose's proposal would call out H.R.1 as "forcing many misguided policies upon states."
HCR 5 now advances to the full House of Representatives for consideration.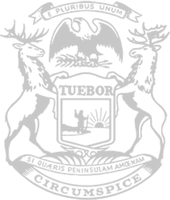 © 2009 - 2022 Michigan House Republicans. All Rights Reserved.
This site is protected by reCAPTCHA and the Google Privacy Policy and Terms of Service apply.