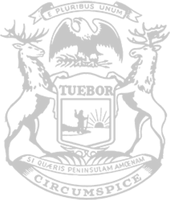 House panel approves Rep. Damoose plan to support first-time homebuyers
New program would create savings accounts for homebuyers
The House Committee on Tax Policy today approved state Rep. John Damoose's plan to create a first-time homebuyer savings program.
"Mortgage bills can often be cheaper than rent, but a lot of Michigan residents can't get there because they can't afford the down payments," said Damoose, of Harbor Springs. "This bipartisan plan will help promote homeownership by encouraging prospective buyers to save for those initial costs."
Damoose's House Bill 4289 would create the Michigan First-Time Home Buyer Savings Program, which would allow individuals to open a first-time homebuyer savings account for themselves or another beneficiary. A Michigan resident who has not owned a single-family residence within the preceding three years could be an eligible account beneficiary. The account allows up to $50,000 in contributions, and will grow free from state income taxes for up to 20 years.
Under HB 4289, a beneficiary could only withdraw funds to pay for the down payment or closing costs when purchasing a home. Funds withdrawn for any other purpose would be subject to a 10-percent state penalty.
HB 4290, sponsored by Rep. Mari Manoogian, also passed the committee. This companion bill would allow a taxpayer to deduct contributions minus qualified withdrawals to a first-time homebuyer savings account from annual taxable income, up to $5,000 for a single return or up to $10,000 for a joint return. Interest accrued to the account would also be deducted.
"I thank committee members for recognizing the merits of the plan," Damoose said. "By incentivizing savings for homeownership, we can encourage Michiganders to invest in their own future and in the future of our state."
HBs 4289-4290 now advance to the entire House of Representatives for consideration.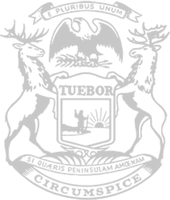 © 2009 - 2021 Michigan House Republicans. All Rights Reserved.
This site is protected by reCAPTCHA and the Google Privacy Policy and Terms of Service apply.