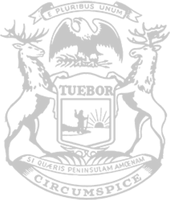 House panel approves Rep. Damoose plan to streamline registration for canoe rentals
In a bipartisan vote, the House Committee on Natural Resources and Outdoor Recreation today approved state Rep. John Damoose's plan to allow rental businesses to register their canoes and kayaks permanently.
Michigan law generally requires registration of boats and other water vessels used in the state. The requirement does not apply to personal canoes or kayaks, but canoes or kayaks rented out or used for other commercial purposes must be registered every three years, accompanied by a $5 fee.
Under Damoose's House Bill 5961, the registration for commercial, nonmotorized canoes and kayaks less than 18 feet long would be permanent, and the triennial $5 registration fee would be replaced with a one-time $10 fee.
"As I serve the people of Northern Michigan and the Eastern Upper Peninsula, one of my goals is to get rid of unnecessary government regulations and limit the amount of time required to comply with the law," said Damoose, R-Harbor Springs. "Allowing paddlesport rental companies to register their canoes and kayaks once — and then be done with it — is just common sense. Workforce challenges are already constraining businesses. Why make these hard-working outdoor tourism businesses spend time and effort dealing with the Secretary of State's office to reregister their watercraft?"
HB 5961 now advances to the entire House of Representatives for consideration.
###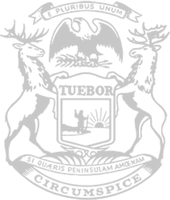 © 2009 - 2022 Michigan House Republicans. All Rights Reserved.
This site is protected by reCAPTCHA and the Google Privacy Policy and Terms of Service apply.