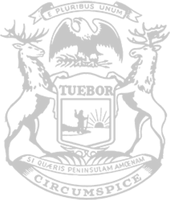 House panel advances Reilly plan protecting free speech
Legislation would hold public universities more accountable
The House Oversight Committee today approved state Rep. John Reilly's plan establishing and restoring free speech protections on Michigan's public college campuses.
Reilly, of Oakland, Township, said his legislation is a response to numerous violations of students' First Amendment rights across several of the state's taxpayer-funded colleges and universities.
"It's really disappointing to witness Michigan's public colleges – which are supposed to be 'marketplaces of ideas' – fail to uphold the constitutional rights of students and the community on campus grounds," Reilly said. "Every public institution supported by taxpayer dollars has the responsibility to adopt and promote speech policies that comply with the right to free speech and assembly. Unfortunately, due to the unwillingness of multiple state universities to ensure the First Amendment rights on their campuses, the Legislature must intervene in this matter."
Under the plan, House Bill 4436, public colleges would be prohibited from quarantining free speech to designated "free speech zones." Free speech zones are spaces where people are allowed to speak, protest or gather signatures for causes they believe. These zones are often tucked away in minimal-traffic areas on campus grounds and often result in costly litigation.
"When you confine free speech to a limited zone that comprises – in some cases – less than 1 percent of campus grounds, it isn't free," Reilly said. "In fact, it's much more costly. Free speech zones have led to numerous, and oftentimes avoidable, lawsuits where taxpayers are stuck footing the bill to cover legal battles. The Legislature not only has the authority and obligation to protect the free speech rights of its citizens, it also has the duty to shield its taxpayers from unnecessary financial liability arising from unconstitutional campus policies."
Reilly's plan would also require speech policies of Michigan's public universities to be consistent with the First Amendment as determined by the courts.
Typically, Michigan's taxpayer-funded universities are able to operate autonomously of the Legislature under an operational autonomy agreement. However, this agreement has certain limits. A Michigan 1999 Supreme Court ruling in Federated Publications v MSU Board of Trustees found that the Legislature can exercise its police power over public universities in order to protect the public welfare.
"Time and time again the courts rule against universities in free speech disputes," Reilly said. "Yet despite the court ruling and large settlements, some colleges still fail to comply with the courts' guidance. Because of this, the duty falls upon the Legislature to establish a framework for speech policies that protect the civil liberties of students and student organizations at public institutions receiving taxpayer money."
The House Oversight Committee approved significant changes to the legislation, which includes:
Adding the language "materially and substantially disrupts" to differentiate between unlawful behavior and lawful protests or counter-protests; and
Adding language to allow universities to publicly express their view on public controversies, however, at the same time, they cannot require students or faculty to share the same given view. The legislation as introduced included language requiring Michigan's colleges and universities must remain neutral on all public controversies of the day.
Reilly's plan now moves to the House Judiciary Committee for further consideration.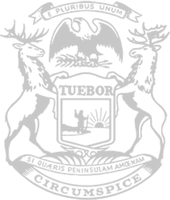 © 2009 - 2023 Michigan House Republicans. All Rights Reserved.
This site is protected by reCAPTCHA and the Google Privacy Policy and Terms of Service apply.