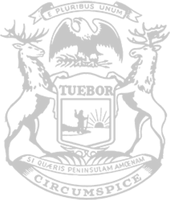 House Oversight Committee Examines Governor's Hush Money Agreements, Hears From Wedding Venue Owners
House Oversight Committee Chair Steve Johnson, of Wayland, today heard testimony on "hush money" separation payments made by Gov. Gretchen Whitmer to administration officials who had abruptly resigned, while continuing discussion on her burdensome directives that have impacted businesses across the state.
Johnson and the committee heard testimony from State Reps. Beau LaFave, of Iron Mountain, and Annette Glenn, of Midland, on legislation to put limitations on hush money agreements for state officers. Public reporting requirements and prohibiting confidentiality in the form of non-disclosure agreements will also make government accountable to the people it represents.
"These bills were the first of several that will be before our committee and work to clean up acts that fly in the face of a transparent state government," Johnson said. "These were taxpayer-funded non-disclosure agreements. The same people funding them know very little about them and that's not right. Given the massive impacts that former Director Gordon's decisions had on people throughout the state, we need more information on his hush money agreement with the Governor. The Oversight Committee is determined to get to the bottom of this."
The Michigan House is leading the way by announcing today to limit severance agreements and prohibit hush money agreements. Any agreement cannot exceed six weeks of compensation, except as part of a settlement of claims. The House will publish an annual summary of all instances in which severance pay of greater than six weeks is awarded, including the payout date and amount of each payment, while also prohibiting agreements that prevent employees from disclosing alleged unlawful conduct or feature other confidentiality clauses. Johnson said the new rules put the House far ahead of the executive branch and other public bodies in protecting taxpayer funds with separation agreements.
Following testimony from the two legislators, Johnson and the committee continued their efforts to provide a platform to those who have been devastated by the Governor's orders.
Individuals who make a living through wedding services – including planners, event centers and caterers – laid out the hardships they have experienced due to being shut down by the governor. They also questioned why their current capacity limits are less than other businesses such as restaurants or big box stores.
"It is another policy put in place by the administration that doesn't make sense," Johnson said. "And it's crushing these small businesses that pride themselves on servicing their communities and fellow community members. We heard today from event center owners who said they doubt they can survive another year of these restrictions. There are many who didn't make it through the first year. This current capacity policy must be re-addressed to align with other sectors. These facilities have shown the ability to operate as safely as other industries that are currently enjoying more freedoms.
"It is gut-wrenching to hear that they feel like their industry has been completely forgotten about by this administration – and hopefully they were heard loud and clear today. We listened to them because the Governor refuses to listen to them."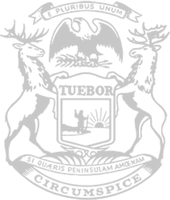 © 2009 - 2021 Michigan House Republicans. All Rights Reserved.
This site is protected by reCAPTCHA and the Google Privacy Policy and Terms of Service apply.