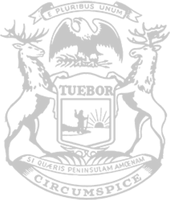 House committee chaired by Rep. VanSingel approves largest transportation budget in state history
House Appropriations Subcommittee on Transportation, chaired by state Rep. Scott VanSingel, approved a nearly $6.8 billion budget for Fiscal Year 2023.
"I am proud to say committee members on both sides of the aisle were able to come together and develop a comprehensive transportation budget for our state for this upcoming fiscal year," said VanSingel, of Grant. "These funds will be used for a number of transportation-based improvements throughout our state."
VanSingel's House Bill 5791, which the subcommittee unanimously approved, allocates nearly $6.8 billion budget for Fiscal Year 2023. This marks about a $1.3 billion increase from the fiscal year prior, and if signed into law, would make it the largest transportation budget in Michigan's history.
The state transportation budget supports the construction and repair of roads, state and local highway programs, public transportation programs, aeronautics programs, and administration of the Michigan Department of Transportation. This year's budget recognizes changes in federal revenue due to the federal Infrastructure Investment and Jobs Act (IIJA), enacted last November. The budget provides additional funding for both public transportation to local units of government through the Comprehensive Transportation Fund as well as airports through the State Aeronautics Fund.
The budget includes $750 million in supplemental funding that will only go to local roads, and cities/villages. VanSingel was also able to secure a $5 million shift in extra funds into operations for rural bus services, which will benefit rural areas such as Lake County, which is serviced by Yates Dial-A-Ride.
"Fixing our roads has been the number one issue I've heard about from folks in my community for the better part of my three terms in office," VanSingel said. "This budget is the largest in state history, and a major step forward in alleviating the concerns that have been brought to me."
 HB 5791 now advances to the full appropriations committee for further consideration.
###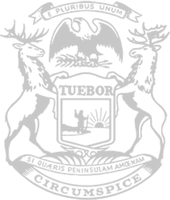 © 2009 - 2023 Michigan House Republicans. All Rights Reserved.
This site is protected by reCAPTCHA and the Google Privacy Policy and Terms of Service apply.