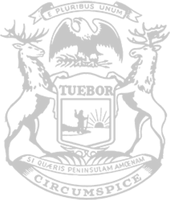 House committee advances Rep. Roth plan protecting victims of fertility fraud
The House Judiciary Committee today approved bipartisan proposals led by state Rep. John Roth that will bring justice to victims of assisted reproduction fraud.
The legislation protects people born through assisted reproductive methods who seek the truth regarding their backgrounds. The bills allow for civil liability when an individual knowingly, intentionally or willfully provides false or misleading information related to a procedure, establishes a new criminal conduct framework and a 15-year lookback timeframe for charges from the time of the offense or DNA identification, and provides investigatory powers to the state to evaluate allegations.
"While parents have the ability to go after individuals who intentionally mislead them or provide them with false information during the assisted reproductive process, there is currently no recourse for people born under this method. That needs to change," said Roth, of Traverse City. "These bills offer protection for those seeking the truth and makes it clear that these unethical and deceptive practices will have serious repercussions."
The plans also work to tighten up general oversight into assisted reproductive facilities. There are currently no federal requirements that facilities such as sperm banks obtain and verify a donor's medical history, educational background, or criminal record – leading to the potential for misrepresented information.
"I have heard from people born through assisted reproduction who realize the truth about their histories and they are hurt and angered," Roth said. "It can be very emotional. I believe we can do better for them by holding bad actors accountable."
House Bills 5713-17 now move to the full House for consideration.
PHOTO INFORMATION: State Rep. John Roth, of Traverse City, testifies before the House Health Policy Committee on Feb. 17 on a bipartisan plan he is leading to bring justice to victims of assisted reproduction fraud. Roth's bills within the plan, HBs 5716-17, add and define two crimes associated with assisted reproduction fraud while updating sentencing guidelines to reflect the new penalties. The plans were advanced to the full House for consideration by the House Judiciary Committee on Tuesday, May 24.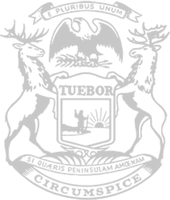 © 2009 - 2022 Michigan House Republicans. All Rights Reserved.
This site is protected by reCAPTCHA and the Google Privacy Policy and Terms of Service apply.