House budget proposal includes two Ottawa County natural resource investments
Expansions to Rosy Mound Natural Area and Ottawa Sands Park among projects included in proposal
State Reps. Greg VanWoerkom (R-Norton Shores) and Nancy DeBoer (R-Holland) are celebrating the inclusion of two Ottawa County recreational projects in the House state budget proposal they helped approve today. The plans include the Rosy Mound acquisition and the construction of a trailhead near Ottawa Sands Park.
The investments were two of the many projects recommended by the Natural Resources Trust Fund Board in December. The trust is funded by money acquired by development of minerals on state land, not tax dollars, and is designated on an annual basis in partnership with local governments.
If signed into law, the $2.3 million Rosy Mound acquisition would procure 127 acres of dunes northeast of the Rosy Mound Natural Area for the creation of a 291-acre park on Lake Michigan that would include lake and dune views, forested trails, and 3,160 feet of natural beach.
The $992,000 trailhead project near Ottawa Sands Park would include a paved parking area, a 1.6-mile paved loop around the lake, and a connection to the Idema Explorers Trail system.
"As a lifelong resident of this area, I appreciate the natural wonders surrounding us and the value they add to our communities," VanWoerkom said. "I am pleased to see NRTF dollars being prioritized here, which ensure these important areas will be treasured for years to come."
"We're all so blessed to call beautiful West Michigan home, and these investments allow us to appreciate, celebrate and experience our natural surroundings even more," DeBoer said. "I'm happy to vote to support local projects in Allegan & Ottawa Counties. Public access and recreation locally are important, and these projects enhance both."
Other nearby investments outside of Ottawa County include the renovation of a concession and restroom building at Pere Marquette Park in Muskegon, and the development of a half mile stretch of the Blue Star Trail from Washington St. to Maple St. in Saugatuck, which will complete three continuous miles of trail.
The funding is contained in House Bill 4238 and now moves to be considered by the Senate.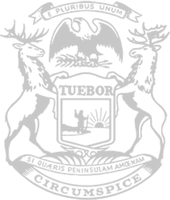 © 2009 - 2023 Michigan House Republicans. All Rights Reserved.
This site is protected by reCAPTCHA and the Google Privacy Policy and Terms of Service apply.