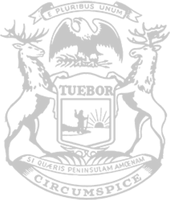 Rep. Whiteford delivers a speech in support of her legislation on the House floor on Wednesday
House approves Rep. Whiteford's DHHS budget
The Michigan House today approved state Rep. Mary Whiteford's Health and Human Services Subcommittee Budget proposal, House Bill 4399.
"This budget is a culmination of hundreds of hours of work since January that fulfills my priority of supporting the most vulnerable people in Michigan," said Whiteford, who chairs the committee. "Children, human trafficking survivors, seniors, and those in need of mental health care were the focus of this plan."
The budget centers around the following pillars:
Child welfare. Every child deserves to have a true champion and a forever family. Historic increased funding was appropriated for private foster care in all settings, supporting children and foster families, and providing the support families need to stay together.
Behavioral health: This budget prioritizes early intervention and early access to vital behavioral health services, such as expanding the newly implemented Michigan Crisis and Access Line, bolstering health homes, funding grants to clinics who provide services regardless of the ability to pay, and creating a new program to increase psychiatric practitioners were some of our investments.
Senior services: Michigan's vulnerable seniors deserve dignity and respect in their final years, whether they are living in a nursing home or being cared for in their home. This budget funds additional opportunities for home-based care through MiCHOICE and PACE, grants to senior centers and meals for seniors.
Human trafficking: A special work group was created to explore best practices for people rescued from human trafficking to determine model programs for comprehensive services for survivors. The work group was comprised of FBI agents, survivor advocates and victim services in the Department of Health and Human Services. The budget establishes a grant program to increase the availability of support for human trafficking survivors throughout the state.
"By working together, we can truly make an impact for the people of our Michigan while making wise investments that respect our hard-working taxpayers," said Whiteford, of Casco Township.
The bill passed with bipartisan support.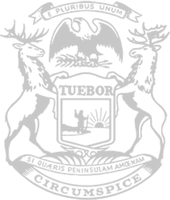 © 2009 - 2021 Michigan House Republicans. All Rights Reserved.
This site is protected by reCAPTCHA and the Google Privacy Policy and Terms of Service apply.