House approves Rep. Lightner's plan to improve Michigan's juvenile justice system
State Rep. Sarah Lightner, R-Springport, today led the House in approving a plan to improve public safety by providing better outcomes for young people who enter Michigan's criminal justice system.
The comprehensive bipartisan and bicameral package implements many of the recommendations brought forward by the Michigan Task Force on Juvenile Justice Reform, which Lightner served on last year alongside Michigan Supreme Court Justice Elizabeth Clement, Lt. Gov. Garlin Gilchrist, and other leaders in the criminal justice arena.
"The changes we're making now will help build a brighter future for our youth and our communities," Lightner said. "Backed by rigorous data and research, this plan renews our efforts to improve the lives of young people and their families, all while ensuring the sensible use of taxpayer dollars on proven programs and practices. Our commitment to equipping those involved in the juvenile justice system with the best practices reflects our dedication to nurturing troubled kids and, in turn, fostering safer communities."
The reforms approved by the House today would:
Enhance the Child Care Fund. The plan establishes a statewide framework of juvenile justice best practices, including the use of risk screening and assessment tools. These practices will be supported by an increase in funding to support the development, expansion, and strengthening of community-based services and alternatives to detention and incarceration.
Establish a juvenile public defense system. The Michigan Indigent Defense Commission, which was created to improve legal representation for indigent criminal defendants, does not currently have the authority to address issues involving juvenile defendants. The same problem applies to the State Appellate Defender Office, which provides representation to indigent individuals appealing their felony convictions. Legislation Lightner is sponsoring would extend the authority of both entities to include juveniles.
Provide flexibility, so courts can take all factors into consideration. Under the plan, most offenses will be eligible for pre-court diversion, if a risk screening tool and other factors determine that is the best course of action. For traditional waivers and designations, the plan allows the court to consider a juvenile's developmental maturity and mental health, and their ability to get more treatment and rehabilitation to meet these needs in juvenile court.
Eliminate most fines and fees. Youth and families often must pay attorney fees, in addition to other costs imposed by the system, which can result in youth waiving an attorney or pleading their cases quickly. This plan, along with legislation introduced in the Senate, eliminates fees and fines associated with the juvenile justice system, except for restitution or fees related to the Crime Victims Fund.
Strengthen and expand the Office of the Children's Ombudsman. Youth in juvenile facilities and their families will be able to make complaints directly to the Children's Ombudsman, rather than having to go through the facility in which a youth is placed.
House Bills 4625-26, 4628-30, 4633, 4636, 4639-40, and 4643 now advance to the Senate for further consideration.
###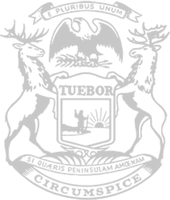 © 2009 - 2023 Michigan House Republicans. All Rights Reserved.
This site is protected by reCAPTCHA and the Google Privacy Policy and Terms of Service apply.