State Rep. Diana Farrington speaks in support of her House Bill 5190 on Wednesday, Dec. 1, 2021. The bill would require high school students to take a course in personal finance.
House approves Rep. Farrington plan requiring personal finance class
The Michigan House of Representatives today approved state Rep. Diana Farrington's plan to require high school students to take a course in personal finance.
"Financial skills are so important and practical, and by requiring a personal finance course, my plan would finally guarantee that Michigan students have an opportunity to receive a financial education," said Farrington, of Utica. "This class would teach our students the fundamentals they will use to build a secure financial future — principles about borrowing, saving, budgeting, managing credit and much more. They will learn skills that will not only benefit them in the long run, but also have an immediate impact as they start to make their first financial decisions as young adults."
Farrington's House Bill 5190 would modify the Michigan Merit Curriculum to include successful completion of a half-credit course in personal finance as a graduation requirement. The requirement would apply to students obtaining their high school diplomas from public schools, including charter schools. Under Farrington's plan, the required course would include a financial literacy component, which would cover necessary skills and knowledge for managing one's personal finances.
Currently, students must take two full credits of a language other than English to graduate. The bill would adjust this requirement to 1½ credits in conjunction with the new half-credit requirement for personal finance.
HB 5190 passed the House with bipartisan support and now advances to the Senate for consideration.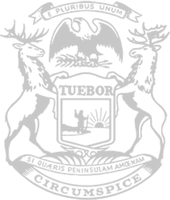 © 2009 - 2023 Michigan House Republicans. All Rights Reserved.
This site is protected by reCAPTCHA and the Google Privacy Policy and Terms of Service apply.