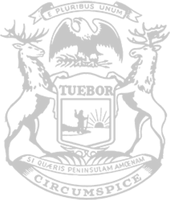 House approves Rep. Damoose plan to increase transparency for key election procedures
Bill would require election challenger badges, record of challenges
State Rep. John Damoose and the Michigan House of Representatives today approved Damoose's plan to provide transparency for the work of election challengers.
Challengers are appointed by political parties and other organizations to observe election administration at polling places and absent voter counting boards.
"Poll challengers provide oversight of Michigan elections, ensuring election integrity and enabling us all to know our democratic process is fair," said Damoose, R-Harbor Springs. "We need to support challengers carrying out their duties. Clear identification will help challengers work transparently with election officials, and a clear record of challenges will show whether our election procedures are correctly implemented."
Damoose's House Bill 5335 would require local clerks to provide badges, which challengers must wear while at a polling place or counting board. A badge would identify that the person is a challenger but would not provide identifying information about the challenger or the appointing organization. The requirement will enable transparency so voters and election workers can easily identify challengers and respect their rights.
To provide accountability for election operations, Damoose's plan would also increase record-keeping related to election challengers. Election workers would record in the poll book the time each challenger checks in and checks out. The poll book would also include a record noting any challenge, how it is resolved, and if rejected, the reason for the rejection.
HB 5335 now advances to the Senate for consideration.
###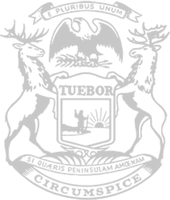 © 2009 - 2023 Michigan House Republicans. All Rights Reserved.
This site is protected by reCAPTCHA and the Google Privacy Policy and Terms of Service apply.