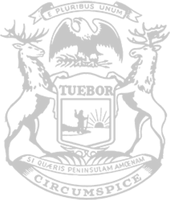 State Rep. John Damoose, of Harbor Springs, speaks on the House floor on Wednesday, Jan. 26. The House approved Damoose's legislation to ensure recipients of an unemployment program do not have to repay money due to a government error on the application.
House approves Rep. Damoose plan protecting unemployed workers from government mistake
The Michigan House of Representatives today approved a plan by state Rep. John Damoose to ensure hundreds of thousands of recipients of an emergency federal unemployment program do not have to repay money due to a government error on the program application.
Damoose's House Bill 5265 would protect recipients of the Pandemic Unemployment Assistance (PUA) program who were approved under one of four criteria included on the application by the state Unemployment Insurance Agency (UIA) but were deemed invalid by the federal government.
"These workers did nothing wrong," said Damoose, of Harbor Springs. "The governor's orders — deciding who or what was essential — restricted their work and their income. They thought they might be eligible for unemployment benefits, so they applied. Then the unemployment agency said they were eligible and paid them. It is wrong for the government to then demand the money back due to a government mistake."
HB 5265 would waive repayment for improperly paid PUA benefits that were approved solely under the four invalid reasons.
"There's been some finger-pointing about this crisis — about whether the state agency or the federal government deserves blame for the error," Damoose said. "But we definitely shouldn't point the finger at the honest, hard-working people who filed for assistance in good faith."
Accompanying Damoose's bill are HBs 5525 and 5528, which would ensure that state unemployment accounts backed by unemployment insurance taxes on employers are not affected by the improper PUA payments.
All three bills passed the House with overwhelming bipartisan support and now proceed to the Senate for consideration.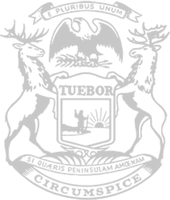 © 2009 - 2022 Michigan House Republicans. All Rights Reserved.
This site is protected by reCAPTCHA and the Google Privacy Policy and Terms of Service apply.