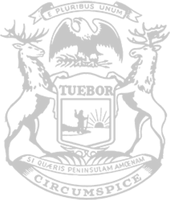 State Rep. John Damoose, of Harbor Springs, speaks in support of his House Concurrent Resolution 5 on Tuesday, May 25. The resolution, which reaffirms state governments' authority over election laws, was approved by voice vote.
House approves Rep. Damoose measure rejecting federal interference in elections
The Michigan House of Representatives today approved state Rep. John Damoose's concurrent resolution to reaffirm the responsibility of state governments to create election laws.
"Reasonable people can disagree about the best policies to make sure our elections are free, fair and secure, but we should all agree that Michigan should be in charge of Michigan elections," said Damoose, of Harbor Springs. "The federal government should not impose misguided policies to prevent election security measures in Michigan and other states. My colleagues in the state legislature and I are always listening to the people in our communities about the best policies for our state, including election laws, and we can work together to address issues without interference from elites in Washington, D.C."
Damoose's House Concurrent Resolution 5, if approved by the House and Senate, would reaffirm the powers of state governments to set their own election procedures. The resolution would acknowledge that while the U.S. Congress has some power over elections, state legislators, who represent smaller districts and know their communities best, are better able to make election laws for their states.
HCR 5 specifically targets H.R.1, a bill currently before Congress that would limit states' ability to secure their elections through processes such as maintaining up-to-date voter rolls, requiring identification to vote, or limiting ballot harvesting.
HCR 5 now advances to the Senate for consideration.
Damoose's remarks in support of the resolution can be viewed online here.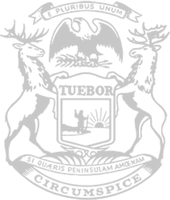 © 2009 - 2022 Michigan House Republicans. All Rights Reserved.
This site is protected by reCAPTCHA and the Google Privacy Policy and Terms of Service apply.