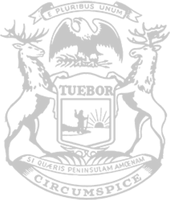 House approves Rep. Calley's measures to strengthen election integrity
Proposals increase transparency, ban unsolicited absentee ballot applications
State Rep. Julie Calley today led the Michigan House in approving two measures to improve the integrity of elections in Michigan.
Calley, of Portland, said the legislation adds transparency and accountability by allowing trained poll challengers to observe activities in the offices of clerks on Election Day. A second bill protects against fraud by prohibiting election officials from sending unsolicited absentee ballot applications.
"These are two areas where our state election laws should be strengthened to protect against fraud and improve public trust," said Calley, a member of the House Elections and Ethics Committee.
When Proposal 3 was approved by Michigan voters in 2018, it allowed same-day registration of voters – meaning that a voter can now register to vote and cast their ballot on Election Day. Anyone wishing to do so must register and vote at the clerk's office, not the polling place.
"Poll challengers should be allowed anywhere voters are casting ballots," Calley said. "Now that same-day registration and voting is occurring in local clerks' offices, we must make sure that challengers are allowed to observe this process."
House Bill 4897 makes it clear that challengers are allowed at clerks' offices and satellite offices that register voters and dispense ballots.
Calley said House Bill 5268 was introduced to clarify state law after Secretary of State Jocelyn Benson took the unprecedented step of sending out unsolicited absentee ballot applications in 2020, creating confusion among voters and local clerks.
"This was a poor decision that led to applications addressed to people who had moved or even passed away," Calley said. "It eroded the public's trust.
"The legislation recognizes the expertise of local clerks and cements their authority to distribute requested absentee ballot applications. No one is better equipped."
House Bills 4897 and 5268 now advance to the Senate for further consideration.
###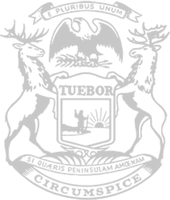 © 2009 - 2023 Michigan House Republicans. All Rights Reserved.
This site is protected by reCAPTCHA and the Google Privacy Policy and Terms of Service apply.