House approves Rep. Borton plan to preserve snowmobile trails
The Michigan House of Representatives today approved state Rep. Ken Borton's plan to protect Michigan's snowmobile trail network from motor vehicle damage.
"The snow in Northern Michigan is perfect for snowmobiling through our forests and fields," said Borton, of Gaylord. "Each winter, our state organizes trails for this seasonal pastime, and my plan will keep our trails in good shape for snowmobilers to use."
Between Dec. 1 and March 31, the state coordinates a trail system for snowmobile riding. To keep the trails smooth for use, Borton's House Bill 4535 will prohibit the use of any motor vehicle other than a snowmobile on the trails when they are covered with snow and groomed for snowmobiling. The restriction would not apply to vehicles used for emergency response, law enforcement or trail grooming. Motor vehicles would also be able to cross a trail where it intersects with a road or other trail where motor vehicle use is permitted.
A person who violates the prohibition would owe a civil fine of up to $200. Borton's HB 4536 would ensure the fines would be deposited into the Recreational Snowmobile Trail Improvement subaccount. The funds would be used for trail maintenance and improvement, such as to regroom trails after damage from a violation.
HBs 4535 and 4536 were approved with bipartisan votes of 101-2 and 91-12, respectively, and they now advance to the Senate for consideration.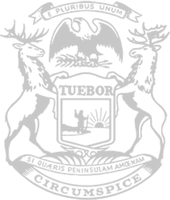 © 2009 - 2023 Michigan House Republicans. All Rights Reserved.
This site is protected by reCAPTCHA and the Google Privacy Policy and Terms of Service apply.