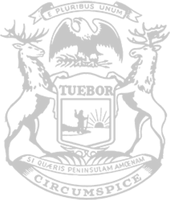 House approves Rep. Borton plan to increase preservation of election records
The Michigan House of Representatives today approved state Rep. Ken Borton's plan to provide greater preservation of crucial election records.
"One of the best ways to give voters confidence in elections is to maintain ballots and other records — securely and for a reasonable length of time," said Borton, of Gaylord. "My plan expands retention of certain election records, standardizing requirements in the process. Good record-keeping enables transparency and accountability to keep elections secure for Michigan voters."
Currently, ballots used for federal elections must be preserved for at least 22 months after election day, while ballots used for state or local elections are only required to be retained for 30 days after certification. Borton's House Bill 4840 would require election officials to retain any ballots for federal or state elections for at least 22 months after an election. To simplify the timeline for record retention, the plan would also slightly adjust the length of time required to preserve election returns from 2 years to 22 months. Election returns preserved by law include records such as poll lists, tally sheets and absent voter records.
Additionally, the plan would add a new provision requiring flash drives used for electronic poll books to be preserved at least 30 days after certification of an election. The flash drives would be retained longer than 30 days as necessary to conduct a requested recount or to comply with a court order.
HB 4840 earned bipartisan support in the House and now advances to the Senate for consideration.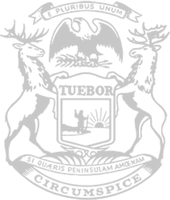 © 2009 - 2021 Michigan House Republicans. All Rights Reserved.
This site is protected by reCAPTCHA and the Google Privacy Policy and Terms of Service apply.