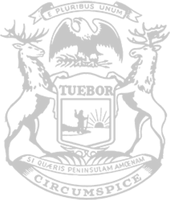 State Rep. Timmy Beson speaks in support of his House Bill 4821 on Wednesday, Sept. 29. The legislation provides for the maintenance of the Michigan Law Enforcement Officers Memorial Monument.
House approves Rep. Beson plan to honor fallen police officers
RELEASE
|
September 29, 2021
Proposal would maintain law enforcement monument
In a bipartisan vote, the Michigan House of Representatives today approved state Rep. Timmy Beson's plan to maintain the Michigan Law Enforcement Officers Memorial Monument.
"Our police officers risk their lives to protect and serve us, and sometimes they even give their lives for us," said Beson, of Bangor Township. "We must honor and remember these heroes. My plan will ensure the state memorial to fallen law enforcement officers continues to honor the men and women who gave the ultimate sacrifice."
Beson introduced House Bill 4821 to keep current the Michigan Law Enforcement Officers Memorial Monument, located near the state Capitol. The monument pays tribute by name to state and local law enforcement officers who died in the line of duty, and it was dedicated in 2019. The law creating the memorial also created a monument commission to oversee the project, and it required the commission to be dissolved after completion, with no provision for engraving additional names of fallen officers. Beson's plan would keep the commission and authorize it to maintain and upkeep the monument.
The bipartisan budget, signed into law by the governor today, deposits $500,000 in the monument fund to support maintenance of the memorial.
HB 4821 now advances to the Senate for its consideration.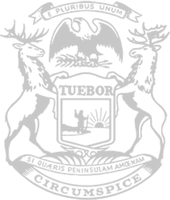 © 2009 - 2022 Michigan House Republicans. All Rights Reserved.
This site is protected by reCAPTCHA and the Google Privacy Policy and Terms of Service apply.