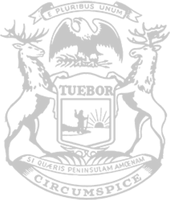 House approves Rep. Alexander plan to support Michigan equine industry
The Michigan House of Representatives today approved a bipartisan plan to support the equine industry in Michigan, introduced by state Rep. Julie Alexander, chair of the House Committee on Agriculture.
"The agriculture industry employs many skilled and hard-working Michigan residents, and horse farms are no exception," said Alexander, of Hanover. "A portion of betting revenues are put to work to assist the equine industry, and this plan will remove the arbitrary cap on this support for horse breeders and owners — growing our agriculture economy without raising taxes. Supporting Michigan farms and farmers is one of my major priorities as I serve the people in the Legislature."
Alexander's House Bill 4823 and state Rep. Kevin Hertel's HB 4824 remove limits on betting revenues deposited into the Agriculture Equine Industry Development Fund (AEIDF). The AEIDF supports programs to incentivize breeding and raising of horses in Michigan, including support for horseracing at county fairs.
Currently, 5% of tax revenue raised from sports betting and internet gaming at commercial casinos is deposited into the AEIDF, up to $3 million each from sports betting and internet gaming. Any amount beyond $3 million in a year must revert to the Internet Sports Betting Fund or the Internet Gaming Fund, respectively. Alexander's plan would remove the $3 million maximum for both sports betting and internet gaming.
The bills passed the House with bipartisan support and now advance to the Senate for consideration.
The approved legislation is the second bipartisan equine plan Alexander has introduced this year. HBs 4599 and 4600 would increase the allowable support for the equine industry using existing dollars in the AEIDF. The bills passed the House in May and are currently under consideration by the Senate Committee on Agriculture.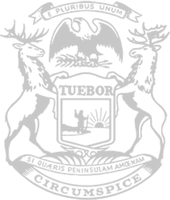 © 2009 - 2023 Michigan House Republicans. All Rights Reserved.
This site is protected by reCAPTCHA and the Google Privacy Policy and Terms of Service apply.