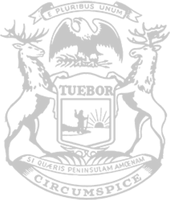 House approves Rep. Alexander plan to decrease penalties for snowmobilers
The Michigan House of Representatives today approved a plan introduced by state Rep. Julie Alexander to decriminalize and reduce penalties for two snowmobile-related offenses.
"Many Jackson families love to snowmobile in our cold Michigan winters," said Alexander, of Hanover. "Making minor violations into crimes with exorbitant penalties is a major government overreach, and my plan will prevent an over-the-top crackdown on errors by people enjoying this recreational outdoor activity."
Michigan law requires that a snowmobile owner attach the state registration decal to each side of the front of the vehicle, and an owner may not display or attach a number to the snowmobile other than the registration number on the decal.
Currently, a violation of either requirement is a misdemeanor with a maximum penalty of imprisonment for 90 days and a fine of $500. Alexander's House Bill 4138 would reduce the misdemeanors to civil infractions with a maximum penalty of a $150 fine.
Alexander introduced the plan after hearing from a Jackson County man who was ticketed for improper placement of his snowmobile decal. He had repeatedly attempted to place the decal in the correct location, but it would not stick to the surface properly.
"I am very grateful to a Jackson County neighbor for bringing this issue to my attention.," Alexander said. "Input from area residents is always welcome and helps me represent our community better."
HB 4138 passed with bipartisan support, and now advances to the Senate for consideration.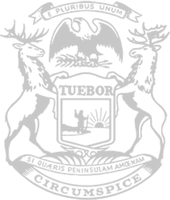 © 2009 - 2022 Michigan House Republicans. All Rights Reserved.
This site is protected by reCAPTCHA and the Google Privacy Policy and Terms of Service apply.