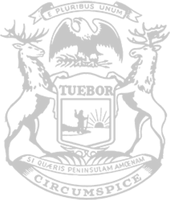 Hornberger fights to protect K-12 funding in tight budget year
RELEASE
|
September 24, 2020
Michigan's schools will endure zero funding cuts
State Rep. Pamela Hornberger, of Chesterfield Township, joined the Michigan House of Representatives in approving its plan for the state's Fiscal Year 2021 K-12 budget.
Hornberger, who chairs the House Education Committee, said despite the tight budget year the state faces in the wake of COVID-19's economic impact, there will be no cuts to the education budget. Every program will be protected, and school districts will even receive a roughly $65 funding bump per-student across the board. 
"It's an impressive feat that in spite of the massive hit our economy took this year, we have managed to hold the K-12 budget entirely harmless from cuts," Hornberger said. "Last year's funding levels will be maintained and not one program will be forced to make any cuts due to state funding."
Under the plan, the state will dedicate about $15.5 billion to K-12 schools in the new budget year – exceeding the $15.3 billion originally established for the current fiscal year. Michigan's minimum per-pupil foundation allowance will also remain steady at $8,111, with an additional one-time bonus investment expected to equal about $65 per student, an overall boost of about $95 million.
Highlights of the plan include:
A continued commitment to literacy programs, because learning to read at an early age is a building block for future success.
Making student mental health a priority given the many challenges and changes they have endured over the past year. The plan invests in school-based health centers and programs at the ISD level.
Funding for districts to identify kids who need additional help and parents who need help finding childcare.
Resources for students engaged in virtual learning.
Ensuring funding for vital programs like CTE, special education, STEM competitions and First Robotics is held harmless.
Protecting local control ensuring school districts are empowered to do what is best for their community's families and young people.
Guaranteeing financial stability for school districts that are growing, ensuring they receive the full foundation amount for every student.
An investment in Michigan Learning Television to work with universities to create content geared toward school-age children, supplementing experiences they may be missing from the classroom. 
Hornberger, a former Michigan public school teacher, said it was among her priorities to address the teacher shortage and the declining number of newcomers entering the profession.
"Teachers entering the profession spoke, and we listened," Hornberger said. "We want to encourage new educators to continue in the profession, ensuring our kids have the quality instruction they need for an excellent education. New teachers will receive a stipend of up to $1,500 for their contributions to our state."
The K-12 budget proposal follows the August approval of the Return to Learn plan, which empowered local school districts to do what is best for their communities and students when it comes to COVID prevention and learning methods. Now, Hornberger said lawmakers are ensuring students, parents and teachers have the resources they need to succeed in their unique learning situations.
The plan invests $1 billion more in K-12 schools this academic year than it did in the 2016-17 academic year – even though the number of students enrolled in our public schools has declined statewide.
About a quarter of the annual state budget is devoted to K-12 education.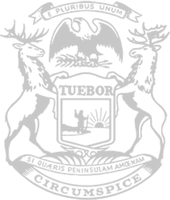 © 2009 - 2021 Michigan House Republicans. All Rights Reserved.
This site is protected by reCAPTCHA and the Google Privacy Policy and Terms of Service apply.