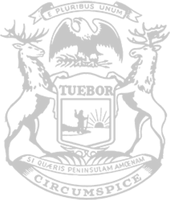 Governor's energy plan is unreliable and unaffordable for rural Michiganders
State Rep. Rachelle Smit (R-Martin) issued the following reaction to the governor's What's Next Address, which detailed her plans for Michigan's future, including substantial renewable energy mandates:
"I represent several of Michigan's agricultural communities. For my rural neighbors, wind and solar are not reliable or affordable energy sources in our area. The unnecessarily fast pace of this out-of-touch plan will drive up household electric bills even higher than they already are, and cause energy shortages and rolling blackouts like we've seen in California.
"Additionally, the governor must realize that farmland is essential for putting food on tables throughout Michigan. If farmland is used for solar energy collection, there simply will not be enough land available to grow fruits and vegetables or raise livestock that supplies food to families and jobs to countless farmers and workers.
"It's clear that Gov. Whitmer will stop at nothing to push her green agenda, siding with Big Solar over what her constituents really need to live happy, healthy lives. But my Republican colleagues and I are here to stand up for rural Michiganders. Their voices will be heard."
###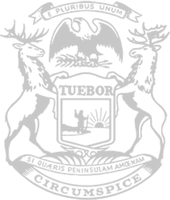 © 2009 - 2023 Michigan House Republicans. All Rights Reserved.
This site is protected by reCAPTCHA and the Google Privacy Policy and Terms of Service apply.