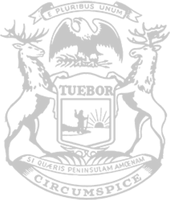 Governor signs Rep. Howell's bipartisan coal ash bill
Despite Covid-19, Howell continues to work for his district
Last week, a bill sponsored by State Representative Gary Howell (R-Deerfield Twp.) was signed into law by Gov. Gretchen Whitmer as Michigan Public Act 85 of 2020.
"The purpose of this bill was to update Michigan's coal ash management system in order to be consistent with Environmental Protection Agency standards and allow the state government to assume regulatory oversight over the federal program," Howell explained. "This bipartisan plan will increase protections for Michigan's environment, while also reducing risks to human health."
Howell's Public Act 85 changes the language of existing state law to incorporate EPA policies and standards. This includes clarifying what constitutes a regulated coal ash landfill. "Under this new statute," Howell explained, "Michigan will be able to streamline compliance requirements, enhance reporting standards, and mitigate rising utility costs for consumers."
"As Chairman of the House Committee on Natural Resources, I remain committed to protecting Michigan's waterways. The coal ash waste generated by coal-burning power plants could contribute to water pollution if not properly contained," Howell said. "I applaud the Department of Environment, Great Lakes, and Energy, the environmental groups, and the various industries for working with me in such a cooperative fashion in order to find a solution to this potential problem. We must continue our constant vigilance in protecting our natural resources for our children and grandchildren. This new law will do just that."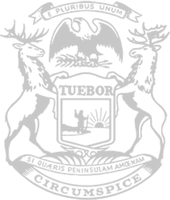 © 2009 - 2022 Michigan House Republicans. All Rights Reserved.
This site is protected by reCAPTCHA and the Google Privacy Policy and Terms of Service apply.