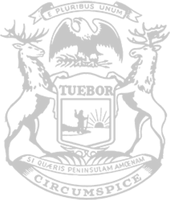 Governor doubles down on dangerous COVID-19 nursing home policy with veto
By state Rep. Rodney Wakeman, of Saginaw Township
Roughly one-third of the COVID-19 deaths in Michigan have been residents of nursing homes and long-term care facilities. Of the state's 222 documented ongoing outbreaks, more than 35 percent are tied to nursing homes, according to data provided by the Michigan Health and Human Services Department.
These statistics both sadden and concern me. These are not just numbers on a chart – they include loved ones of Saginaw County families and Michigan residents who were put in harm's way because of dangerous and misguided policies that continue to be implemented by Gov. Whitmer.
Elder Michiganders, especially those with underlying conditions that also reside in long-term care facilities, are particularly vulnerable to serious complications of the COVID-19 virus. This has been well known since early in the pandemic. People who have loved ones in a nursing home know all about being turned away at the door and not allowed to enter the building throughout the pandemic.  Despite this safety measure, through the initial Executive Order 2020-50, the governor has required COVID-19 patients to be placed in nursing homes.  Yet despite repeated objections from myself and my Republican and Democrat colleagues in the Legislature, Gov. Whitmer has continued with this unconscionable policy.  The governor then reaffirmed her policy to keep family members out of nursing homes through Executive Order 2020-156.  These two policies – putting individuals who have tested positive under the same roof as healthy residents, while mandating family members to keep out – are in direct conflict.
This fatal error in judgement needs to end. The longer this policy remains in place, there's an enhanced risk of our grandparents, mothers and fathers, aunts and uncles, and siblings being exposed to the deadly virus. Other states that implemented policies similar to Michigan's quickly realized it was wrong and reversed course. But Michigan has not. The result? Roughly 2,100 residents of elder care facilities have died from COVID-19 in Michigan, one of the worst rates in the nation.
Nursing homes were never meant to serve as COVID-19 wards or share the same role as hospitals. These facilities, often struggling with staff shortages, were never at the top of the governor's priority list to receive personal protection equipment (PPE). The combination of insufficient equipment and staffing levels made a bad situation even worse, putting tremendous responsibility on Michigan's nursing home caregivers.
My colleagues and I recently approved a bipartisan plan in the Michigan Legislature to end this reckless policy and replace it with a much safer, smarter strategy. The plan required state regulators to complete an evaluation and report of the current policies regarding COVID-19 patients and nursing homes by Aug. 15. A new plan would be required by Sept. 1, creating at least one dedicated regional facility within each of the state's eight health regions for use as COVID-19 patient facilities. Unlike the governor's current policy, the legislative plan protects nursing home residents by prohibiting the placement of individuals with COVID-19 in any long-term care facility unless it has a separate dedicated building where affected patients can be properly cared for and quarantined. The governor vetoed the plan and chose to stick with her failed policy, rather than change course to protect Michigan's most vulnerable residents.
Our seniors in long-term care settings are not expendable, nor should the health and safety of our loved ones be a partisan issue.
Our seniors – and the people of Michigan – deserve better. We must do everything we can to protect those in these facilities. That's why I remain committed to serving as a voice for the vulnerable and the voiceless until the governor abandons this dangerous policy.
###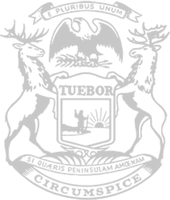 © 2009 - 2021 Michigan House Republicans. All Rights Reserved.
This site is protected by reCAPTCHA and the Google Privacy Policy and Terms of Service apply.