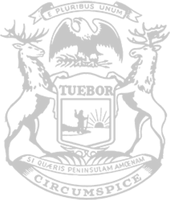 Governor denies local lawmakers' request to include Livingston County in Lansing region, not Detroit, for economic restart plan
State Reps. Hank Vaupel, of Fowlerville, and Ann Bollin, of Brighton Township, have received a response from Gov. Whitmer denying their May 18 request to make commonsense adjustments to the MI Safe Start regions by removing Livingston County from the nine-county Detroit region.

The plan aims to safely reopen Michigan by region, but Vaupel and Bollin contend that Livingston County belongs with the Lansing region, not the Detroit region, and should be on track to reopen sooner. The governor apparently disagrees.

As of June 14, Livingston County has just 404 confirmed cases of the virus, while Wayne County has 21,023, Oakland County has 8,559 and Macomb County had 6,886.

"There is a serious difference between Livingston County's COVID numbers and those of counties that would traditionally be considered part of metro Detroit," Vaupel said. "The governor is not basing her decision on available data, which proves Livingston County should be on track for reopening much more quickly than the Metro Detroit area."

Livingston County has historically been grouped with Lansing in other regionalized state government projects.

"I am disappointed that the governor insists that Livingston County belongs in a large metropolitan region. For the first 8 weeks, our data was collected and Cares Act money was distributed in a different COVID-19 response region." Bollin said.

In the letter, the legislators requested that the governor supply data to support the change in grouping Livingston County with the Detroit region, as current data does not support it.

The governor's Safe Start Plan can be found on the state of Michigan website. Livingston County is included in MERC Region 1 but Vaupel and Bollin requested it instead be grouped with Region 5.
###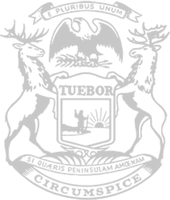 © 2009 - 2020 Michigan House Republicans. All Rights Reserved.
This site is protected by reCAPTCHA and the Google Privacy Policy and Terms of Service apply.