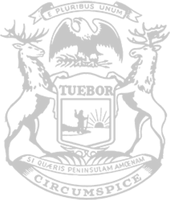 Following veto, Rep. Calley vows to keep working to improve election integrity
Governor rejects Calley's plan to ensure accuracy of official voter rolls
State Rep. Julie Calley today expressed deep disappointment in the governor's decision to veto her plan to remove dead and ineligible voters from the state's qualified voter file but vowed to continue her work to improve the integrity of Michigan elections.
A recent report from the independent, nonpartisan state Auditor General revealed serious concerns about the integrity of the state's official voter rolls. The audit recommended that the state correct discrepancies created by inaccurate addresses and deaths. The same concerns were flagged in a 2019 performance audit, but the Secretary of State's Office failed to take action to correct the problem.
Gov. Gretchen Whitmer rejected House Bills 4127-28, which would have established a procedure to ensure the state's qualified voter list is up to date and accurate.
"Improving the reliability of our voter list is not a partisan issue. It benefits every Michigander by boosting confidence in our election process," Calley said. "This bill package would have increased the integrity of our voter rolls and made sure qualified voters maintained access to the polls."
According to the Auditor General, hundreds of people on Michigan's voter rolls are listed as being over 120 years old – which would be older than the oldest known living person. In addition, it is estimated that 300,000 people on the rolls are inactive voters who haven't voted in more than 20 years.
Under House Bills 4127-28, the Secretary of State would have been required to send a notice asking the elector to provide a corrected address or date of birth, including a warning that his or her registration may be cancelled if the information is not provided. If the voter does not return the card and does not engage in any voter activity in the following two general elections, the registration will be cancelled.
"The Auditor General identified a clear problem. The state should not continue to ignore it," Calley said. "Taking people off our official voter rolls who died or moved out of state decades ago is a good policy that has wide-ranging support from the public. I hope the governor's office will work with us to put a solution in place."
###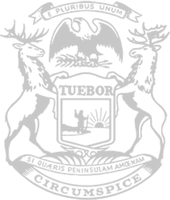 © 2009 - 2023 Michigan House Republicans. All Rights Reserved.
This site is protected by reCAPTCHA and the Google Privacy Policy and Terms of Service apply.