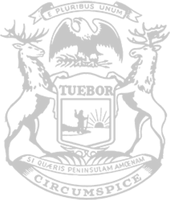 Fink: Attorney General Nessel Misled House Committee on Public Health Order Enforcement
State Representative Andrew Fink, R-Adams Township, today reacted to news that the Attorney General's office has directed the Michigan State Police to arrest a Holland restaurant owner for violations stemming from COVID-19 public health orders. The news comes just days after the Attorney General testified in a House committee that she "was not prepared to make an assessment" on the enforceability of the state's current public health orders, which mirror the executive orders struck down by the state's Supreme Court last year.
"It should alarm every American – regardless of party—that we now live in a state where government misleads the public about its intentions, particularly when it plans to arrest its own citizens," said Fink, an attorney whose Hillsdale-based practice focuses on municipal law, criminal law, landlord and tenant, and civil litigation. "When I asked the Attorney General on Wednesday what she saw as the legal limits of the health department's emergency orders, she treated it like an academic exercise—one she had not given much thought to. We now know this was not true. The Attorney General at that same moment was planning to use the fullest extent of the health department's emergency orders to arrest a citizen."
Fink graduated from the University of Michigan Law School in 2010. He joined the Ann Arbor-based practice Fink & Fink in 2014, after serving three years on active duty as a judge advocate in the United States Marine Corps. Fink opened the firm's Hillsdale location in 2017.
"This question about where the power of the executive branch ends is no longer an abstraction," Fink continued. "It is now the lived reality for at least one Michigan resident that the government will incarcerate a citizen on tenuous and ill-defined authority. There is no way for a citizen to know what the government views as the extent of this authority in time or in scope."
While testifying before the House Appropriations Subcommittee on General Government on Wednesday, Attorney General Dana Nessel told the committee that, "I don't have an opinion about [the limit of current public health orders]," and later said she "was not prepared to make an assessment" of public orders limiting the operations of restaurants in Michigan.
At 8 a.m. on Friday morning, the Attorney General's office announced it had arrested the "COVID-defiant" owner of a restaurant in Holland, Mich. from issues stemming from violations of orders issued by the state's health department and has been planning to do so since March 11, six days before the Attorney General testified in committee.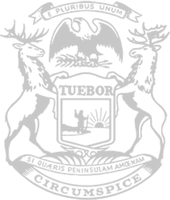 © 2009 - 2021 Michigan House Republicans. All Rights Reserved.
This site is protected by reCAPTCHA and the Google Privacy Policy and Terms of Service apply.