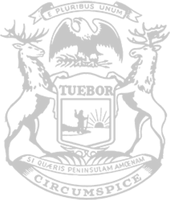 Enough is enough
RELEASE
|
February 11, 2021
By: State Rep. Pauline Wendzel
As we near the scheduled end of the latest "temporary pause," our state is now distributing a safe and effective vaccine, and our COVID numbers have drastically fallen. As we take steps toward returning to normalcy, Governor Whitmer needs to immediately lift restrictions on our struggling restaurants and allow them to resume in-person dining.
In Berrien County, our community showed its resilience by rallying to support our local restaurants. So many people took part in the Berrien County takeout challenge, and that may have been just enough to stave off some closings.  Some of our restaurant owners that are struggling to survive have invested their life savings into their businesses. They care deeply about their employees, our community and doing their part to stop the spread of this virus.  They deserve a fighting chance.
 It's been nearly 60 days since Governor Whitmer unilaterally shut down our restaurants.  When our restaurants do finally re-open, I'm encouraging everyone to be patient with the staff members, and if you are able to do so, tip generously.
We're so close to the end of this pandemic, and I'm confident that Michigan can follow the lead of nearly every other state and resume safe in-person dining. I'm asking Southwest Michigan to join me in providing a lifeline to our small businesses as they make the final push to survive this pandemic.  The light is at the end of the tunnel.  We're so close, and I'm confident that we'll get through the rest of this together.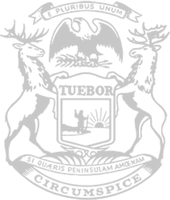 © 2009 - 2021 Michigan House Republicans. All Rights Reserved.
This site is protected by reCAPTCHA and the Google Privacy Policy and Terms of Service apply.