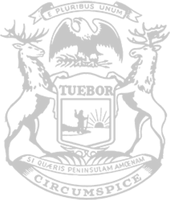 Crafting budget requires collaboration, tough decisions
By state Rep. Sarah Lightner of Springport  
The outbreak of COVID-19 has definitely been taking up most of our attention lately, and understandably so. In Lansing, the state budget has often been the elephant in the room. As a member of the House Appropriations Committee, this is something that is always at the top of my priority list.

COVID-19 is going to present us with some harsh realities from a budgeting perspective. Over the course of two fiscal years, the state is projected to see a shortfall of over $6 billion dollars. Yes, billion, with a B. The Legislature and the executive office are going to have to work very closely together to ensure that the revenue Michigan does have is spent as effectively and efficiently as possible.

Michigan is constitutionally required to have a balanced budget, and the budget process typically begins with the Governor presenting a recommendation. I sent a letter to the Governor and Budget Director Chris Kolb requesting they put forth a revised executive recommendation for Fiscal Year 2021, since the Governor's proposal was presented in February before COVID-19. Knowing where the Governor's thoughts are beforehand will help us find common ground as we navigate this very challenging task ahead.

This is not a time to play politics. We've had enough of that. We need to sit down and work together to ensure that our kids, our vulnerable citizens, and our infrastructure aren't casualties of these budget shortfalls. We need to ensure that our kids receive the education they deserve, our vulnerable citizens receive the care they need, and our infrastructure receives the investment necessary to move Michigan in a positive direction in the wake of this pandemic.

Now more than ever, it is necessary to ensure the absolute highest level of transparency within our state departments and their spending. I've long advocated for checks and balances on these departments, transparency in decision-making, and generally shining a light on their internal practices. Recently, the legislature set up a special oversight committee to look into the state's response to the COVID-19 crisis, tasking them with asking our departments tough questions about what they're doing, how they're spending our money, who is responsible for these bureaucratic decisions, and why are they being made – for better or for worse. With the looming budget shortfalls, paying attention to these factors in allocating state resources should be brought to the forefront, where they belong. This committee has already begun hearings, and I think it is a great step in the right direction of restoring the government of the people, by the people, and for the people.

As we continue through this difficult time, I again call on Governor Whitmer to work across the aisle to accomplish these goals in budgeting and transparency, rather than attempting to legislate by press conference. The Legislature has been ready, we will remain ready, and I hope that the Governor is too.
###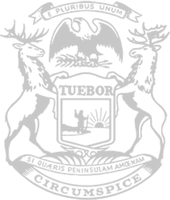 © 2009 - 2020 Michigan House Republicans. All Rights Reserved.
This site is protected by reCAPTCHA and the Google Privacy Policy and Terms of Service apply.