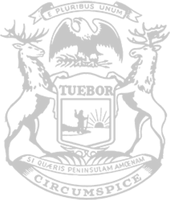 COVID-19 pandemic underscores need to expand internet access
By state Rep. Beth Griffin, of Mattawan
Two months have passed since schools, businesses and non-emergency health clinics across Michigan shut their doors as a result of the COVID-19 pandemic. As educators, employers and physicians were forced to adapt to virtual settings to practice social distancing, it became abundantly clear how crucial internet access is.

While the abnormally high demand for internet has put more pressure on our broadband infrastructure, it has also exposed the digital divide between our state's urban and rural communities. There are thousands of Southwest Michigan residents with little to no access to broadband services, however, recent funding has been awarded to Van Buren and Allegan counties to help address this issue.

Southwest Michigan Communications Inc. has recently received $10.7 million in a loan/grant combination to deploy Fiber-to-the-Premises (FTTP) broadband services to Van Buren and Allegan counties. The initiative is part of the USDA's ReConnect Pilot Program.

The project will extend broadband availability to 22 farms, 19 businesses, and 7,700 residents spread over 100 square miles of Southwest Michigan.

The internet is no longer a luxury – it's a necessity. Our children are remote learning, many workers and job providers are conducting business from home, and for many patients, the only way to receive the routine and preventative health care they need is via telehealth.

The integral resources provided by the grant funding will help connect thousands of people in our most rural communities with internet access. To learn more about ReConnect Program eligibility, technical assistance, and recent announcements, visit www.usda.gov/reconnect.

Connection to the world outside our homes has become vital to our way of life, and I will keep working to make sure Southwest Michigan families have access to reliable, high-speed internet.
###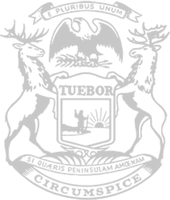 © 2009 - 2020 Michigan House Republicans. All Rights Reserved.
This site is protected by reCAPTCHA and the Google Privacy Policy and Terms of Service apply.