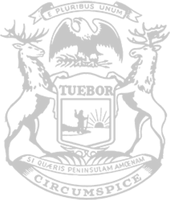 COVID-19: Chair Hernandez leads Appropriations Committee support for Michigan's front-line workers, small businesses and the unemployed
Rep. Shane Hernandez – chair of the Michigan House Appropriations Committee – today led the panel's approval of federal funding to help the state rebound from the COVID-19 pandemic.

The support will help Michigan residents get the unemployment benefits they are counting on, assist small businesses restarting after the COVID-19 shutdown, and provide relief for front-line workers. The legislation also supports schools as they transition to summer school and distance learning options.

"COVID-19 and the unilateral decisions Gov. Whitmer made in response to the pandemic have devastated Michigan workers and their families," said Hernandez, of Port Huron. "This federal funding is available to help states cover additional costs, and it will be put to good use – helping workers forced into unemployment get the benefits they're counting on, helping small businesses reopen, and supporting the brave men and women working to keep us safe."

The federal assistance is designed solely to help states cover additional costs incurred by COVID-19. Hernandez noted the assistance does not help address Michigan's projected $3.2 billion budget shortfall in the current fiscal year.

Senate Bill 690 next advances to the House floor for further consideration. Highlights include:
• Support for Michigan workers and families. The legislation includes $500 million to stabilize Michigan's unemployment fund and ensure laid-off workers will receive the benefits due to them. The measure also will help boost staffing at the Unemployment Insurance Agency, which has failed Michigan workers in their time of need.
• Support for small businesses. The measure includes $188 million for a 'restart' grant program to help job providers and their employees get back on their feet. Eligible businesses must have 500 or fewer workers, with assistance capped at $5,000 per business.
• Support for first responders and health care providers. The legislation provides $100 million in hazard pay to law enforcement, firefighters, corrections officers, emergency medical service providers and others in communities across Michigan. It also continues supplemental pay for public health workers providing direct care during the pandemic, and helps health care providers and the agricultural processing industry stock up on personal protective equipment.
###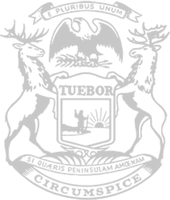 © 2009 - 2022 Michigan House Republicans. All Rights Reserved.
This site is protected by reCAPTCHA and the Google Privacy Policy and Terms of Service apply.