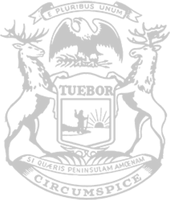 Committee approves Rep. Kahle's plan to keep Michigan children safer
The House Transportation Committee today approved Rep. Bronna Kahle's plan to update the state's car seat standards to keep Michigan children safer in vehicles.
The bipartisan plan introduced in part by Kahle would change Michigan's current outdated standards for car seat safety to reflect the most recent research findings from experts in the field of child safety in vehicles.
Car seats reduce the risk of death in infants by 71 percent and in toddlers by 54 percent, according to studies by the American Academy of Pediatrics. Booster seats reduce the risk of injury by 46 percent in children ages 4 to 8.
"We can't overlook the importance of the health and safety of our kids across Michigan," said Kahle, of Adrian. "Keeping our car seat and child safety requirements in line with current data and research findings that outline the best possible safety measures for our kids is the right thing to do."
Current law allows the court to waive any civil fine against a person who received a civil infraction citation for violation of the child restraint system requirements if he or she provides evidence of acquiring, purchasing, or renting a child restraint system meeting those requirements before the appearance date on the citation. Kahle's plan, which is supported by law enforcement and pediatricians, would also require the person to provide evidence that he or she received education from a certified child passenger safety technician.
"This is about protecting kids. Adding criminal penalties onto a parent or guardian's record for not having a correct seat is not what car seat safety is about," Kahle said. "Allowing a civil infraction to be waived in exchange for the installation of an appropriate seat encourages better child safety without saddling parents with penalties that could really negatively impact their family."
Kahle's plan, House Bills 4983-84, now moves to be considered by the full House.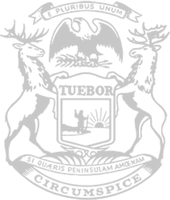 © 2009 - 2021 Michigan House Republicans. All Rights Reserved.
This site is protected by reCAPTCHA and the Google Privacy Policy and Terms of Service apply.