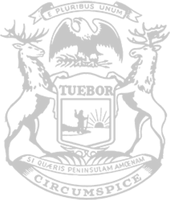 State Rep. Mike Mueller speaks during a recent meeting with local restaurant owners.
COLUMN: Nonsensical indoor dining ban must come to an end
Hardworking Michiganders who make their livings cooking food, waiting tables, washing dishes and running local restaurants were dealt another punch in the gut this week.
The initial "three-week pause" on indoor dining that was put into place by the Whitmer administration on Nov. 18 has again been extended, dealing a tough blow to many in our food and beverage industry who are hanging on by a thread.
With the new orders in place, indoor dining at Michigan restaurants will have been shut down due to the administration's order for more than 70 consecutive days. Listen to anyone in the industry, as I have, and they'll tell you that operating a restaurant on take-out orders alone is unsustainable. Families whose livelihoods revolve around operating small restaurants are draining their life savings. Workers who are just trying to pay their bills and put food on the table for their families are at a financial breaking point.
If this goes on for much longer, we won't have many establishments left to reopen once the Whitmer administration finally gives their permission.
While the governor has repeatedly promised to revise the emergency health order should COVID cases decline, she has not.
When the indoor dining ban began on Nov. 18, data shows COVID-19 case rate was 776 cases per 1,000,000 residents. As of Jan. 7, our rate was 165 per 1,000,000 residents. Michigan's share of hospital beds with COVID-19 patients has declined from 17.5 percent on Nov. 18 to 11.8 percent on Jan. 7. Our seven-day average of positive tests declined from 13.8 percent on Nov. 18 to 9.7 percent on Jan. 7.
All three of those metrics have been identified by the Michigan Department of Health and Human Services as key indicators of a safe restart. We've improved. And yet, here we are again with another extension. This time, the governor "hopes" dine-in service will be allowed again once we hit Feb. 1.
This nonsensical ban has gone on for too long and unnecessarily hurt too many hardworking people. To top it off, the governor recently vetoed funding needed to extend unemployment benefits for Michiganders filing in 2021 – denying people who are out of work through no fault of their own the added six weeks of benefits put in place to help address the pandemic.
Instead of continuing to target specific industries, I urge the governor to engage with her partners in the Legislature about how we can safely reopen our economy. The chair of our House Appropriations Committee recently said that's what needs to happen before we can have meaningful conversations about the next steps in allocating federal COVID-19 relief funds. And I agree. It's next-to-impossible for my colleagues and I to properly allocate relief funds when the governor will give no real specifics on when all industries will be allowed to safely reopen, or what metrics must be met before they do.
###
State Rep. Mike Mueller is serving his second term in the Michigan House, representing people in parts of Genesee and Oakland counties. His district includes the townships of Argentine, Atlas, Clayton, Fenton, Flushing, Gaines, Groveland, Holly and Rose, the villages of Goodrich and Holly, and the cities of Linden and Fenton.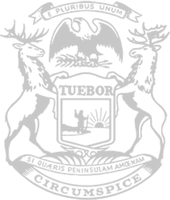 © 2009 - 2021 Michigan House Republicans. All Rights Reserved.
This site is protected by reCAPTCHA and the Google Privacy Policy and Terms of Service apply.