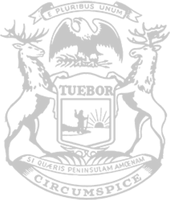 COLUMN: No, I don't want to cut school funding for your child
By State Rep. Ryan Berman of Commerce Township
Over the past few days, I have heard concerns over my support for a recently introduced House Resolution which opposes the idea of unrestricted bailout money from the federal government to help with state budget shortfalls created by COVID-19.
Some clarity is needed. First and foremost, I am a strong advocate for education, our students and their teachers. As a father of two public school daughters and husband of a teacher, I have made funding and supporting our schools a top priority since I was elected. However, I'm also concerned that federal bailout funds are going to be used to support states that have grossly mismanaged their budgets, like Illinois and California, enabling them to continue avoiding the tough financial realities required to address their issues. You and I deserve better.
I support fiscal responsibility and funding Michigan's schools. I believe there should be more funding to expand early childhood education and public preschool programs. I voted against the state school budget we sent to the governor for the current fiscal year because I felt strongly it needed a higher dollar amount attached to it. I understand and respect the importance of education and its role in cultivating future generations. Any assertion to the contrary is categorically false.
If we look beyond the political talking points being used to frame this discussion as a Michigan education funding issue, you'll see that there are significant concerns associated with an unrestricted federal bailout.
For the last 10+ years, Michigan has avoided significant debt, saved rainy day funds and responsibly used your tax dollars through sound fiscal practices. Now, instead of utilizing these rainy day funds and other savings, Governor Whitmer, along with government leaders in states like Illinois and California, are asking for a federal bailout from our tax dollars. Illinois, for example, requested a staggering $41.6 billion in bailout aid for coronavirus relief, including $10 billion to pay for a grossly mismanaged state pension system. Tax dollars from Michigan residents should not be bailing out a failed state pension system in Illinois or any other mismanaged state.
Further, these requests for funds are being made to get dollars in the hands of these states without stipulations on how they should be spent. If any federal assistance comes in, I believe a certain amount of the total should be specifically earmarked for education, small businesses that had to temporarily close, or other clear and unquestioned areas of need forced by COVID-19. I do not believe the federal government should hand states a blank check and allow bureaucrats to spend your hard-earned money on whatever they want. It's too easy for state government to shortchange our students and teachers without clear protections in place.
I believe Michigan should tap into the funds we already have and can readily access – $1.1 billion left over from the governor's vetoes last fall and $1.2 billion in a steadily growing rainy day fund – before seeking a bailout. Also consider that Michigan has already received nearly $480 million in education-specific money from the federal government as well as a separate, additional $3.8 billion for COVID-related expenses – funds that have not yet been fully spent. A serious review should be done to see if we can allocate even a fraction of this large total to help our schools in the fall before we think about going back into your pocketbook.
I'm not going to pretend state spending cuts won't likely be needed. The budget picture is bleak. Many of our local businesses were shut down or slowed significantly during COVID-19, which impacts how much the state collects in income and sales taxes. But I've maintained that public safety, infrastructure and education are the three main pillars of our state budget and I will not stray from that sentiment. We must do what we can to hold these essential public services harmless, and shortfalls should be adjusted for elsewhere. While we work to help educate our children and grandchildren, we must also be wary that federal bailouts of mismanaged states like Illinois and California are only rewarding bad behavior and disrespect the sound financial management we've worked so hard for in Michigan.
I hope this properly conveys my reasoning behind supporting the introduction of HR 267. Rather than falling for cheap political talking points, I maintain that I'm committed to prioritizing and fully funding our education system while respecting your tax dollars. For the sake of Michigan's future generations, I feel it's a discussion worth having.
State Rep. Ryan Berman, of Commerce Township, serves residents in the 39th District, which includes the city of Wixom, Commerce Township, a portion of West Bloomfield Township and the village of Wolverine Lake.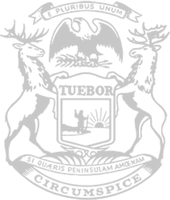 © 2009 - 2021 Michigan House Republicans. All Rights Reserved.
This site is protected by reCAPTCHA and the Google Privacy Policy and Terms of Service apply.