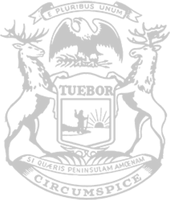 Column: Income tax cut will return millions to Michigan families
With inflation at a 40-year high and grocery prices that seem to climb higher every time we step foot in the store, many Michigan families are struggling to afford the essentials.
Fortunately, relief could soon be on the way. An income tax cut is expected to take place this year thanks to fiscally conservative practices, a large increase in surplus revenue coming into the state, and a 2015 law that triggers an automatic reduction of the state income tax when general fund revenues increase at a rate greater than inflation.
The House Fiscal Agency issued a report last week forecasting that the rate could drop from the current 4.25% to as low as 4.05% for 2023. Dropping the income tax to 4.05 percent would put about $500 million back in the pockets of Michigan taxpayers – that's real, immediate relief that families can use to put food on the table and gas in their cars.
While the exact rate of the rollback won't be certain until revenue figures are finalized for the 2022 fiscal year, state budget experts believe an income tax cut of some kind is all but guaranteed.
The only thing that could block it from happening is if the Democrats who are now in control of the Legislature choose to repeal the Republican-enacted law that triggers the cut. That would be hard to justify, given the fact that the state is sitting on billions of dollars in surplus revenue.
The rising cost of living is hurting everyone. People need relief now, and an income tax cut will put more money in people's pockets immediately. Blocking this much-needed relief would be a huge mistake. Unfortunately, it's also not out of the question.
Last year, I voted for two separate tax relief measures that would have taken some of the billions of dollars in surplus tax revenue that state government is sitting on and returned it to the taxpayers. Despite bipartisan support in the Legislature, the governor vetoed both proposals. I'm worried she will try to block this tax cut too.
I will do everything in my power to protect the impending income tax cut and make sure Michigan families get the relief they've been promised. I hope my colleagues on the other side of the aisle will do the same.
###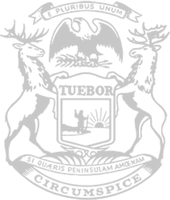 © 2009 - 2023 Michigan House Republicans. All Rights Reserved.
This site is protected by reCAPTCHA and the Google Privacy Policy and Terms of Service apply.