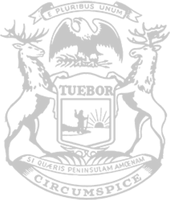 COLUMN: Governor's confusing coronavirus plan is costing people jobs
By state Rep. Roger Hauck of Union Township
Gov. Gretchen Whitmer recently announced an extension to Michigan's stay-at-home order, now taking it through April 30 to combat the coronavirus outbreak.
Emphasizing proper social distancing measures – something that has been recommended by top medical professionals and national experts – keeps us safer because it keeps the virus from latching on to a person close by. I expected this overall message to continue when it became clear the governor would be lengthening the initiative.
But the enhanced version is even more restrictive. The directive now states stores can no longer sell what are considered non-essential items – such as carpeting, flooring, furniture, plants and paint – regardless of whether the store and its visitors are practicing strict distancing measures. These stores must now block off such areas so customers cannot access or congregate within them.
I was hoping the governor would consider opening up small businesses that could be run safely, but she went the other way and made it more restrictive for all businesses. Consumer goods continue to be cordoned off to the detriment of job providers who make a living selling them while items such as lottery tickets continue to be sold. There's a clear contradiction when scratch-offs are essential and sage seeds aren't.
This is exactly what's feeding frustration in a large swath of the state. The administration's a la carte method of selection for what shutters and what stays open has derailed livelihoods, and there currently seems to be no plan to get them back on the tracks.
Nearly 385,000 workers in Michigan filed for unemployment benefits between March 29 and April 4. Added with previous weeks since the stay-at-home directive was put into place, the total amount of filings statewide was at nearly 820,000 as we entered the beginning of April. Reports estimate the state's unemployment rate could top 15% when the report for April is released in early May.
That's coincidentally when the governor's current 'Stay Home, Stay Safe' order is set to expire. We need to be ready to hit the ground running and develop measures to get people back to work when it does. I was troubled to see the governor ignore new federal Cybersecurity and Infrastructure Security Agency guidelines that would allow Michigan workers in certain sectors to return over the coming weeks while following social distancing and safety protocols. There's a clear contradiction when the governor consults with national experts on what should close, but goes with her gut on what can't re-open.
This is a difficult and tedious balance, and there is a constant, daily struggle to not make this a partisan pandemic that devolves into arguments between the health of people and the health of the economy. But respecting and carefully balancing both of these causes – looking at what's sensible and safe versus what's not – is the most complete way to succeed in this challenge. We can stay home and stay safe while also working to get back to work. It's a proactive way to make sure a healthy and strong Michigan comes out on the other side of the coronavirus.
Rep. Roger Hauck, of Union Township, is in his second term in the Michigan House serving residents in the 99th District, which includes Isabella County and portions of Midland County.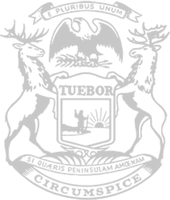 © 2009 - 2021 Michigan House Republicans. All Rights Reserved.
This site is protected by reCAPTCHA and the Google Privacy Policy and Terms of Service apply.