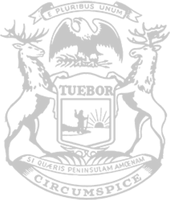 COLUMN: Gov. Whitmer's education cuts will impact cyber students
An op-ed by Reps. Jaime Greene and Nancy DeBoer published in the Detroit News on April 30
As budget negotiations begin for the 2024 school year, our state's school aid fund surplus has now surpassed $4 billion. To put this number of extra dollars into perspective: a stack of four billion U.S. one-dollar bills would sit more than 271 miles high – almost the exact distance between the southern-most and northern-most points of Michigan's lower peninsula.
Four billion dollars is enough to physically reach across the Mitten, but it's still not enough for Gov. Whitmer to fund every Michigan public school student equally.
Earlier this year, the governor proposed a 20% slash to funding for students enrolled in the state's public charter cyber academies – some of Michigan's most vulnerable students with the most unique learning needs. Punishing these students is a truly cruel act of discrimination.
Bullying is the number one reason parents cite for deciding to enroll their children in cyber academies. According to the State of Michigan website, one out of every five public school students report being bullied. Certainly, the state must take more steps to prevent bulling in our schools, but those being bullied shouldn't be forced to wait in fear and danger for progress to be made in that arena.
Public cyber academies are a wonderful alternative for children who are unable to escape bullying in traditional schools. It's also a great option for dozens of other scenarios – including kids with physical limitations, learning disabilities and mental health hurdles.
Children living with these unique and challenging circumstances should not receive any less funding from the state because of where and how they learn.
It's a common misconception that cyber schools cost less to operate, but the truth is, they have several significant expenses that brick-and-mortar schools do not. Cutting their funding will drastically affect the safety of children, as online security measures are a significant expense. Quality of education is also on the line, as online curriculum costs pose another hefty financial burden.
Even if the argument could be made that cyber schools do not bear as many costs as brick-and-mortar schools, the governor still has a lot to answer for, as she did not propose the same 20% funding reduction for online students that are enrolled through traditional public schools. In fact, traditional public schools receive a funding increase under her plan.
The reality is, the governor is specifically targeting families who have opted to exercise their right to choose the best method of schooling for their children.
It is important to note that no family is forced to choose cyber schooling. They make the choice because it's what is right for their child, and because the excellent results speak for themselves. The fact that cyber schools exist proves that parents want them, and students need them.
There is still time to ensure cyber students receive equitable funding in 2024, however. As state representatives, we are pleased to serve in leadership roles on legislative committees that impact the lives of students statewide, and believe we have a responsibility to use our positions to lift up the voices of cyber school families. We are calling on Gov. Whitmer to reconsider her proposal to slash cyber school funding, and urge citizens across Michigan to join us by contacting her office through the state website, or by phone at (517) 335-7858.
There is truly no more worthwhile investment this state can make than in the future of the next generation – and that means equally and fairly funding every student.
###
State Rep. Nancy DeBoer is a former educator who serves as Republican vice chair of the House Appropriations Subcommittee on School Aid. She is a former Holland mayor.
State Rep. Jaime Greene is a former school network administrator who serves as Republican vice chair of the House Education Committee. She also previously served as a military communications cryptologist while enlisted in the U.S. Navy.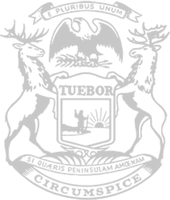 © 2009 - 2023 Michigan House Republicans. All Rights Reserved.
This site is protected by reCAPTCHA and the Google Privacy Policy and Terms of Service apply.