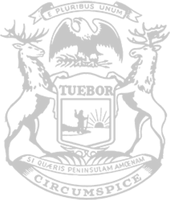 COLUMN: Giving a voice to the people as UIA, governor fail to listen
By state Rep. Diana Farrington of Utica
Michigan's Unemployment Insurance Agency continues to struggle while people throughout the state wait for their unemployment claims to be fulfilled. A fulfilled claim may equate to a bill paid or groceries for another two weeks, as people go through unprecedented financial hardship following executive orders from the governor due to COVID-19.
These sentiments are not a broken record. They're a breakdown of the stories and experiences I continue to hear about every day as a state legislator. Some people have waited over two months for payments they are owed and they desperately need them to support themselves and their families.
On June 16, my colleagues in the Michigan House and I hosted a group of people who are going through these experiences. The Help Michigan Families Now event on the Capitol lawn was an avenue for people to have their voices heard. Gov. Gretchen Whitmer's office won't acknowledge the issues facing her agency, and UIA has been inefficient in getting their particular claim over the finish line. People have turned to their state legislators because no one else has been willing to listen to them. The Joint Select Committee on the COVID-19 Pandemic has provided a similar avenue. Weeks of hearings have allowed people a platform to share experiences they've had with UIA. Through powerful and emotional testimony, these proceedings ensure state government is accountable to the people it is serving.
In the select committee's most recent hearing, UIA Director Steve Gray disclosed that there are approximately 12,000 people who have been waiting since before May 1 for payments that are owed and that the agency had set a goal to have those particular claims fulfilled by July 4. That is an incredibly lengthy and unacceptable amount of time for someone who is living paycheck to paycheck. New data shared with the committee revealed there are 33,000 people across the state who still have not received any payments for their claim. Many more are still waiting for payments owed, but are stuck in an identity verification process. There are still many desperate people out there in Michigan who need to have their situations resolved. They can't afford to wait any longer.
UIA's communication in future crises must be better. An administrational arm should be transparent and forthright to the people it is serving. The agency set up a critical response portal to help link themselves to constituents who have reported problems to their state legislator – a positive step in resolving outstanding claims. But the delays in assisting entries into that portal are approaching five weeks in some cases. In general, people understand that the agency has been overwhelmed by the onslaught of over 2.3 million unemployment claims that have come in since mid-March. Even a high level of preparedness would have left the agency swimming against a fast current to provide people with relief in a timely fashion.
But the agency, as well as the administration charged with overseeing it, has not explained their issues in detail or the reasoning behind their decisions. While Secretary of State branches opened for appointment-only services on June 1, regional UIA branches remain closed. It was only before the select committee that the agency opined phone interactions are twice as efficient as face-to-face interactions. I imagine the 33,000 people across the state who have not received a single cent for their claims would beg to differ – and withstand a few hours in a socially distanced line over a few months without income of any kind.
Better communication will lead to better results. Until we get there, the public and legislators who serve people throughout Michigan are going to continue to wonder just what the heck is going on.
Diana Farrington (R) is the state Representative of the 30th district in Macomb County that includes Utica, as well as portions of Shelby Township and Sterling Heights.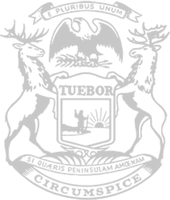 © 2009 - 2022 Michigan House Republicans. All Rights Reserved.
This site is protected by reCAPTCHA and the Google Privacy Policy and Terms of Service apply.