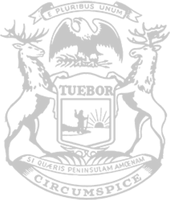 COLUMN: Chinese Communist Party doesn't deserve Michigan's tax dollars
Published in the Detroit News on March 28, 2023
Free-market principles have ushered in unparalleled global prosperity and a wide array of affordable goods; however, American free markets cannot compete with China's state-sponsored capitalism.
Alarmingly, that is precisely what Governor Whitmer is currently advancing with massive state investment. Under the guise of green energy, she's supporting a partnership between Ford and a Chinese tech company called Contemporary Amperex Technology Co., Limited (CATL) – the founder of which has ties to the Chinese Communist Party. So far, the Ford/CATL battery plant is on track to receive $1.8 billion worth of state incentives with a promise that Michigan will share in a new electric vehicle battery plant. This diversion of American tax dollars to prop up foreign competition in Michigan gets a hard pass from me.
The United States and China are the two largest world economies and can't have a good relationship until the Chinese government respects America's free market system. While American companies are free to build commercial partnerships in China, that market access is not reciprocated by the CCP. Governor Whitmer should not have committed Michigan taxpayers without an ironclad guarantee of long-term job creation for Michiganders rather than CCP profits.
We are competing with China economically, technologically, and militarily; however, we should strongly support the Chinese people's human rights, beneficial legal immigration, and welcome our Chinese-American citizens. But none of that means we should abandon our own industry in favor of Chinese Communist Party priorities. There must be a line in the sand – and staying on the right side of it is critical to our national security and moral authority.
China should be more democratic, but as long as CCP companies can gain American market share without committing to democratic reform, it won't happen. In fact, the more prosperous China becomes, the more it embraces autocratic rule and colonizes portions of the Asia-Pacific.
The U.S. is the global economic leader, but second place China is gaining on us with a sustained average annual growth rate of 6.7% since 2012 and an $18 trillion GDP that constitutes 18.4% of the global economy, according to the World Bank. As China catches up, we lose out. We should do everything possible to keep the U.S. on top.
In 2019, the Chinese government launched "Made in China 2025," a manifesto to make China the dominant force in the global technology arena. China aims to dominate the intellectual property arena by 2025 by partnering with governments, private companies, and academia. It has created shell companies to facilitate opportunities China wouldn't otherwise qualify for.
Additionally, Chinese investors have also been buying up agricultural land in the U.S. In 2010, Chinese investors held 13,720 acres of agricultural land here, according to the U.S. Department of Agriculture (USDA). By 2020, that number had skyrocketed to 352,140 acres, valued at $1.9 billion.
Our land is a strategic asset with domestic agriculture providing food security and independence. We must pay attention to China's efforts and take action to secure our nation's food supply. Even California recognizes this. In August 2022, the California Legislature passed the Food and Farm Security Act, which would have prohibited any foreign government from purchasing, acquiring, leasing, or holding agricultural land. Similar legislation was introduced in the Michigan House last month, which I intend to support should the Democrat leadership be willing to bring it up for consideration.
Militarily, China has the largest Army in the world, and its Navy is quickly eclipsing the U.S. Navy in size. It also has the WU-14, a hypersonic glide vehicle, which from 60 miles above the earth, could release a precision guided missile achieving hypersonic speeds of 15,000 mph – a weapon against which we have no present defense. China also has the capability to launch an Electromagnetic Pulse Attack (EMP) which would devastate our power, transportation, communications, and medical infrastructure, and quite possibly leave our military unable to retaliate. This begs the question: Why has the Chinese Communist Party been working so hard to build up its military?
As a duly elected representative of the state of Michigan and an American, I need to focus on American production. China has gone to great lengths to carefully plan its socialist strategy, and we can't pretend they are playing fair.
The time is now to protect our economy and our vital assets. We must make sure no foreign foe gains a foothold on our sovereign land. The U.S. needs to protect our assets and citizens so we don't fall behind China economically, technologically, and militarily. China can't be a partner when it won't stop cheating. I expect Governor Whitmer or any Michigan governor to demand Michigan benefits in jobs and taxable profits for an investment of $1.8B of taxpayer money.
###
Rep. Jaime Greene, R-Richmond is serving her first term in the Michigan House of Representatives. She represents the 65th District, which includes portions of eastern Lapeer, western St. Clair and northern Macomb counties.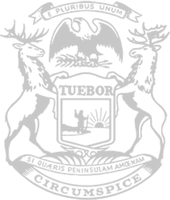 © 2009 - 2023 Michigan House Republicans. All Rights Reserved.
This site is protected by reCAPTCHA and the Google Privacy Policy and Terms of Service apply.