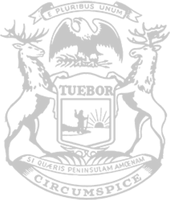 COLUMN: A time to be thankful
RELEASE
|
November 25, 2021
By state Rep. Jack O'Malley of Lake Ann
Each holiday we celebrate in our country holds special significance and meaning. It's what makes them different from all the other days.
Thanksgiving has always been a favorite of mine. It signifies enjoying a good meal with loved ones and saying thank you for all the blessings we have been given in this country.
Former President Abraham Lincoln's proclamation for Thanksgiving in 1863 has always stood out to me. He was presiding over a torn country ideologically, engaged in a Civil War, and he passionately asked people to pause and be thankful.
I'm sure many people were wondering what they could or should be thankful for at that particular time. Many had seen loved ones go off to war and some would not come back. People would no longer be able to have family members or dear friends around the dinner table or feel the warmth of their embrace. Cities were under siege. The future of the country was murky. But President Lincoln stayed true to his belief that we should fortify ourselves with the good – even just for a moment.
I've always thought we tend to highlight the bad things. We rarely stop and look at the good we have. During the last 20 months of this pandemic and following our most recent election, there has been a lot of darkness. Illness and death. Disagreements spilling over into conflict or threats. Harsh government overreach and damaging rhetoric. It's been documented seemingly non-stop.
It's important to note that we have so much good in this country and state – and I am fighting for it to continue. In Michigan, we are emerging from COVID-19 with substantial and unwavering support for workers and families. The Legislature continues to have the backs of Main Street as they serve as the backbone for our state and local economies. Positive strides such as these can often be drowned out by all the difficult things we are dealing with.
Lincoln could take time to be thankful and not lose sight of all the good, and I ask the same this Thanksgiving. Thank God and the many around us for all the good we have in our lives. First responders, nurses and doctors who keep us safe and in good health. Truck drivers and store clerks who are away from their families to make sure we have the supplies we need to care for ours. It may be a neighbor who checks in from time to time or talks to you from across the street about the weather. A person who holds the door at a store, or a pet who has been a trusty companion. 
I may be accused of being a Pollyanna and waxing poetically about pleasantries, but that's what this holiday is about. And at the end of the day, it's really what our country is about. We'll always have the bitter debates, differing moral values or views as to where the country should be headed. But we should remember what it means to be thankful and what makes us feel that way. Almost 160 years later, Lincoln's proclamation continues to ring true. I hope it serves as a positive and powerful reminder to us all.
Rep. Jack O'Malley, of Lake Ann, is in his second term in the Michigan House serving residents in the 101st District, which includes Leelanau, Benzie, Manistee and Mason counties.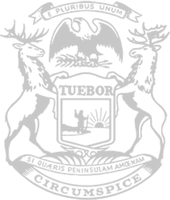 © 2009 - 2022 Michigan House Republicans. All Rights Reserved.
This site is protected by reCAPTCHA and the Google Privacy Policy and Terms of Service apply.