Child welfare improvement spearheaded by Rep. Whiteford is now law
A bipartisan plan spearheaded by Rep. Mary Whiteford, chair of the House Adoption and Foster Care Task Force, is now state law. The plan, inspired by the task force's recommendations, includes several measures to improve the child welfare system by making critical changes to correct areas where the adoption and foster care system is falling short.
Whiteford's bill in the plan deals with kinship care – the practice of prioritizing placement of children with reliable family members rather than with foster parents whenever possible. Research shows that children in the care of relatives experience increased stability, with fewer placement changes and less school disruption. The new law expands kinship care options by allowing a non-parent adult with close emotional ties to the child to meet the definition of "family" for the purposes of youth placement.
"Our child welfare system took a huge step forward today with the signing of these bills," said Whiteford (R-Casco Township). "By expanding the definition of the word 'relative,' we ensure that even if no blood relative is available to foster a child, then someone with close emotional ties can be considered instead of the child going to a stranger. I am so appreciative of the work that my colleagues on the Adoption and Foster Care Task Force did to help the children of our state as well as Gov. Whitmer's support."
Other bills in the plan signed into law today will:
Coordinate training for attorneys involved in child welfare proceedings to ensure they understand the complexities involved with representing children who have been abused or neglected.
Ensure that the state safely reduces the number of young people in the child welfare system and reinvests the savings to further improve services.
Conduct an annual needs assessment to better understand where service gaps exist and ensures residential treatment options meet the needs of children who require clinical intervention.
Allow foster homes in good standing to receive an extended license of three years, rather than the current two-year license.
Establish a tax credit for Michigan job providers that provide paid leave while parents care for their newly adopted children.
###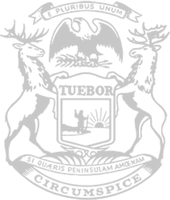 © 2009 - 2023 Michigan House Republicans. All Rights Reserved.
This site is protected by reCAPTCHA and the Google Privacy Policy and Terms of Service apply.