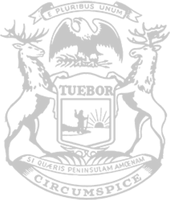 Chair Hernandez: Michigan needs safely and fully reopened economy, smart budgeting in state government
Rep. Shane Hernandez – chair of the Michigan House Appropriations Committee – today issued a statement after the Consensus Revenue Estimating Conference:
"While our state budget situation is better than previously expected, we by no means are out of the woods. Michigan's economy has not recovered – hundreds of thousands of people are out of work, and many job providers continue to struggle. Some have already decided they're never going to reopen.
"The Trump administration deserves our thanks for buying us some time with the federal response to COVID-19 – but in no way is federal money a permanent solution. It's not sustainable over time, and it would be an irresponsible approach for taxpayers and future generations.
"However, the federal assistance has granted the state an extension before the ramifications of COVID-19 and the economic shutdown truly decimate the state budget. We must take advantage of this opportunity.
"Two things must happen right now: The economy must be safely and fully reopened, and we must make wise, conservative budget decisions to avoid bigger problems in the near future. This includes continuing to work on reductions in state spending, and reinvesting in the state's rainy day fund to lessen the impact of budget cuts that would be needed when the federal funding ends. These are the steps necessary for a sustainable recovery and a healthy state budget over the long term."
#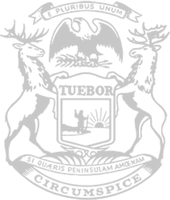 © 2009 - 2023 Michigan House Republicans. All Rights Reserved.
This site is protected by reCAPTCHA and the Google Privacy Policy and Terms of Service apply.