Chair Hernandez issues statement on budget
Rep. Shane Hernandez – chair of the Michigan House Appropriations Committee – tonight issued a statement after legislative leaders and the governor's administration reached an agreement regarding the current fiscal year:

"I am encouraged by this positive step toward resolving our state budget challenges for the current fiscal year.

"We are not sitting back and waiting for the federal government to bail out state governments with an additional new spending plan – because that isn't a plan at all. We instead are working with resources that already are available, while also making tough decisions that are necessary in unprecedented times like these.

"There will be difficult decisions ahead to balance the budget under the uniquely challenging circumstances forced by COVID-19 and the governor's related actions. But we will fight to protect funding for K-12 students and their schools, as well as the local governments that provide invaluable services to our communities."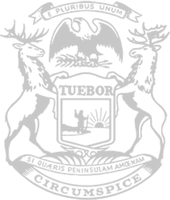 © 2009 - 2023 Michigan House Republicans. All Rights Reserved.
This site is protected by reCAPTCHA and the Google Privacy Policy and Terms of Service apply.