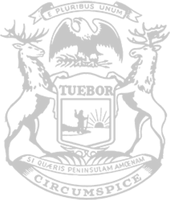 Chair Hernandez: Governor continues to damage credibility with the people of Michigan
Rep. Shane Hernandez – chair of the Michigan House Appropriations Committee – today issued a statement about the state budget and interaction with the governor's office:

"At a time when the relationship between the governor and Legislature is critical due to the looming budget crisis, the governor has continued to damage her credibility with the people of Michigan.

"Working relationships are built on trust. Over the last few months, whatever trust may have been building between the governor and the Legislature seems to have eroded through a series of actions that she has taken.

"Perhaps the most glaring is the administration's approval of a no-bid contract for contact-tracing for one of the governor's political consultants. When asked about the contract, the administration has denied and distracted from the particulars of what happened, while new information keeps emerging about the role the governor's office played in securing that contract. Now through the media we have learned the answer to our most important question – the governor's office not only knew about this, they in fact gave it the 'green light.'

"We still have questions about how much data the vendor handled while under contract, what happened to that data, and any other contracts that are in place for political vendors. I am hopeful that now our remaining questions on contact tracing can be answered and the governor will let the people of Michigan know why statements made in the past on this topic were not clear and factual.

"To that end, I have great concerns going forward. We are facing what is perhaps the largest budget crisis in Michigan's history, caused by the governor's unilateral response to COVID-19. The people of Michigan deserve a collaborative approach to making the necessary adjustments for what remains of this budget year, and prospectively for next.

"Facts and data drive budgets. Hope is not a governing strategy. Waiting for a federal bailout is not a plan. The $6 billion shortfall over this year and next will not go away through wishful thinking. The state budget director and state treasurer agreed with this revenue shortfall at the May Consensus Revenue Estimating Conference 12 days ago, yet we have no movement from the administration to address that shortfall. The worst-case scenario with this inaction is that we run out of money this year and we cannot fund roads, schools or address high water levels. Every day we wait makes this worse.

"We were elected to be leaders. Leadership involves bringing people together and fixing the problems that our state is facing. The people of Michigan deserve honest engagement from all parties in the budget process. I stand ready to do the work necessary to get a real budget done."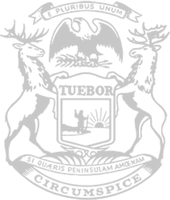 © 2009 - 2022 Michigan House Republicans. All Rights Reserved.
This site is protected by reCAPTCHA and the Google Privacy Policy and Terms of Service apply.