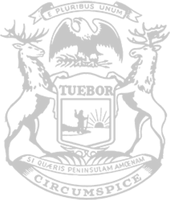 Chair Alexander: Plan will ensure Michigan agricultural goods are exportable
State Rep. Julie Alexander, the chair of the House Agriculture Committee, today led the committee in reviewing a bipartisan plan she helped introduce to ensure Michigan agricultural products may be exported to other countries.
Certain countries require imported goods to be verified for safety with certificates of free sale. The plan will clarify state law to ensure the Michigan Department of Agriculture and Rural Development (MDARD) is authorized to issue these certificates for products grown or manufactured in Michigan.
"Michigan's massive agricultural industry is critical to our state's economy, supporting hundreds of thousands of Michigan workers," said Alexander, R-Hanover. "Local farms and factories sell products not just to Michigan customers, but to other countries, too. Our wide variety of agricultural commodities are in demand around the world. This plan will support Michigan agriculture by maintaining and strengthening the tools necessary for agricultural exportation."
Currently, MDARD does issue certificates of free sale for agricultural goods, verifying that the goods comply with state regulations. However, although state law explicitly authorizes the department to issue certificates for food, the law does not clearly include authority for other products.
To ensure Michigan farmers and manufacturers can continue exporting agricultural products, Alexander and other legislators introduced House Bills 5742-5748. The plan would give MDARD clearer, broader authority to issue certificates of sale. In addition to food, the legislation would set guidelines to issue certificates of free sale for dairy products, commercial feed, pesticides, fertilizers, and nursery stock.
According to MDARD, Michigan producers exported nearly $2 billion worth of food and agricultural products in 2018.
HBs 5742-5748 remain under consideration by the committee.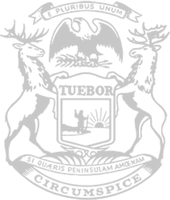 © 2009 - 2022 Michigan House Republicans. All Rights Reserved.
This site is protected by reCAPTCHA and the Google Privacy Policy and Terms of Service apply.