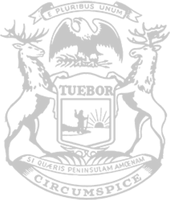 Chair Alexander, ag committee advance plan to support equine industry
State Rep. Julie Alexander, chair of the House Agriculture Committee, today led the committee in approving her bipartisan plan to support Michigan's equine industry.
"Horses roam throughout Michigan's countryside," said Alexander, of Hanover. "On the farm, at the county fair, and at the racetrack, Michigan's equine industry provides economic benefits, recreation, and entertainment for our state. Funds are already set aside by law to support Michigan's horse breeders, owners, and other hard-working stakeholders, and this plan will help the equine industry grow as available funds continue to increase."
The Agriculture Equine Industry Development Fund (AEIDF) is funded exclusively by revenues from simulcast horse-race wagers, online gaming, and sports betting. House Bills 4599 and 4600, introduced respectively by Alexander and state Rep. John Cherry, would increase incentives for breeding and raising horses in Michigan, using existing dollars from the AEIDF. No taxes would be raised, and no general fund dollars would be expended.
Among other adjustments, the plan would increase the annual maximum allotment for horse-racing facility improvements at county fairs from $4,000 to $12,000. The bills would also allow the AEIDF to support up to 90 percent of the purses for horse races at fairs or licensed racetracks, decreasing the burden on race entrants; the current maximum is 75 percent. Additionally, the legislation would incentivize racehorse breeding and siring in Michigan.
Alexander's bipartisan plan passed with bipartisan support from the committee and now advances to the full House of Representatives for its consideration.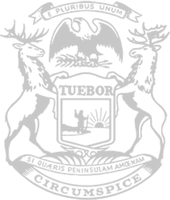 © 2009 - 2021 Michigan House Republicans. All Rights Reserved.
This site is protected by reCAPTCHA and the Google Privacy Policy and Terms of Service apply.