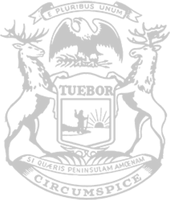 Chair Albert: With inflation crushing family budgets, tax relief is a must
Rep. Thomas Albert, chair of the Michigan House Appropriations Committee, today said targeted and sustainable tax relief should be included as part of the state's upcoming budget plans.
"Michigan taxpayers fund state government through their hard work and sacrifice," Albert said. "Runaway inflation brings more tax revenue to state government at the expense of hard-working taxpayers, hurting their family budgets. With state tax revenue projections well ahead of previous expectations, it is time we talk about tax relief rather than increasing ongoing government spending. I am hopeful the Legislature and governor can work together and figure out a way for Michiganders to keep some of that money – some form of tax relief will be a House priority in upcoming budget plans."
Federal rules generally have prohibited the use of one-time COVID relief and infrastructure funds to lower taxes. However, the state's own tax revenues have outperformed previous expectations. The latest Consensus Revenue Estimating Conference projects $7 billion combined on the state's general fund and school aid fund balance sheets, which is unprecedented.
Albert said he is not fixed on a single tax relief proposal and is open to working with others to find consensus.
"Working families have seen a hit to their real wages because of inflation, workforce shortages and supply chain issues," Albert said. "A tax reduction will help offset that impact and will help boost our economy at the same time. There are many potential relief options including an income tax rollback, increased income tax deductions for retirees and families, property tax reduction, and the list goes on.  As long as the reduction is fairly applied, it should be on the table.  We must get something done for Michigan taxpayers."
Separately, Albert said negotiations continue with the Senate and the governor's administration on how to best use the billions of dollars in revenue available to the state for targeted, one-time investments to improve the state without raising ongoing costs.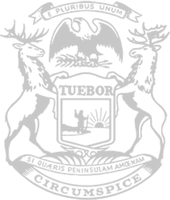 © 2009 - 2022 Michigan House Republicans. All Rights Reserved.
This site is protected by reCAPTCHA and the Google Privacy Policy and Terms of Service apply.