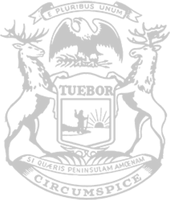 Chair Albert statement on budget
RELEASE
|
September 29, 2021
Michigan House Appropriations Committee Chair Thomas Albert, of Lowell, issued the following statement after Gov. Whitmer signed the budget for the fiscal year beginning Oct. 1:
"In a time where political power is divided within state government, we came together and accomplished a lot of good with this budget.
"We helped ensure the budget is fiscally responsible and sustainable – paying back $150 million into the unemployment trust fund to restore money lost through fraudulent claims,  restoring $500 million to the state's rainy day fund, and keeping billions of dollars on the balance sheet as we move forward.
"We invest in workforce development, assist communities still reeling from the economic fallout of the pandemic, and support child care, law enforcement, environmental cleanup and many other essential services.
"There has been confusion and miscommunication about what the governor has deemed enforceable and unenforceable related to COVID-19 vaccine mandates, and I want to help set the record straight. Language preventing state and local governments from mandating vaccines as a condition for receiving government services or government employment is enforceable and remains in the budget. We also protect the rights of college students by requiring universities and community colleges that implement COVID vaccine mandates to have clear, obtainable exemptions. Universities do have constitutional autonomy, but that autonomy is not limitless.  These student protections do not violate the constitution in any way.  The Legislature has the power of the purse and, within constitutional bounds, has broad discretion to make its appropriations conditional. "While this is an excellent budget overall, and the Legislature and the governor's administration generally worked well together, I am saddened – but not surprised – by the governor's decisions related to unenforceability of boilerplate language and vetoes, particularly related to mask mandates and maternal health. Parents and elected school boards should be deciding if masks are worn in school – not unelected government bureaucrats. And as a state, we must do better helping pregnant mothers in need, including the promotion of adoption as an alternative to abortion. Tragically, our state averages more than 27,000 abortions each year, and the number increased drastically to 29,669 in 2020. We must help pregnant mothers and their babies get the resources they need, including the promotion of adoption as an alternative to abortion."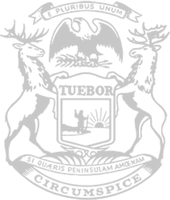 © 2009 - 2022 Michigan House Republicans. All Rights Reserved.
This site is protected by reCAPTCHA and the Google Privacy Policy and Terms of Service apply.