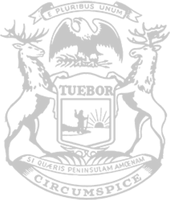 Chair Albert: State budget assists several Kent County projects
RELEASE
|
September 22, 2021
House Appropriations Committee Chair Thomas Albert, of Lowell, today said a budget approved by the Michigan Legislature assists several Kent County communities and projects – including infrastructure upgrades, business parks and county fairs.
The investments include $10 million to improve the intersection of Wealthy Street and US-131 in Grand Rapids, $7 million for the "Restore the Rapids" project, $5.2 million for upgrades at the Kent County Youth Fair in Lowell, $4 million for the Kent County Sustainable Business Park, and others.
"These are important, one-time investments to improve the quality of life for families in Kent County and all of West Michigan," Albert said.
In Lowell, the assistance in the state budget will benefit the Youth Fair in a time of transition.
"The Kent County Youth Fair has been a staple of our community since the 1930s – and it's moving into a new home that will keep it that way for future generations," Albert said. "In a typical year, the fair draws more than 40,000 visitors and 1,000 exhibitors. Transitioning to a new, permanent home will open up even more opportunities for people to participate."
Albert also secured a $150,000 investment in Lowell's new YMCA facility.
In Grand Rapids, the rapids project would revitalize the Grand River and recreation projects. Also, $500,000 would benefit a Grand Rapids Public Museum riverfront project.
Other local investments in the state budget include $2 million for the Van Andel Institute; $1.55 million for PFAS remediation near Gerald R. Ford Airport; $1 million for the West Michigan Construction Institute; $1 million for the West Michigan Aviation Academy hangar project, $500,00 for Dégagé Ministries; and $500,000 for a post-9/11 veterans memorial in Walker.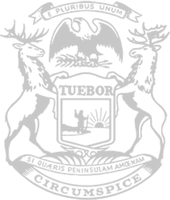 © 2009 - 2022 Michigan House Republicans. All Rights Reserved.
This site is protected by reCAPTCHA and the Google Privacy Policy and Terms of Service apply.